🕵 Reviews
Garden of Vegan is Now 100% Gluten-Free & Coeliac-Friendly! Here's Our Review
Looking for the best coeliac-friendly meal provider in Australia? It might just be Garden of Vegan. Here's MealPrep's honest review.
UPDATED ON Apr 11, 2023
It's hard living a gluten-free life. While restaurants, cafes and grocery stores are becoming increasingly accommodating to the gluten-free among us, up until now, I've still struggled with ordering gluten-free meals from ready-made meal providers.
And that's because there's a big difference between gluten-free (or in most cases meal provider cases meals that are "free-from gluten") and coeliac-friendly.
I don't have coeliac disease but I do have a strong intolerance to gluten – even trace amounts can wreak havoc on my digestive system.
Meanwhile, coeliac disease is a much more serious autoimmune disease where the immune system reacts abnormally to gluten. For people with coeliac disease, even small amounts of gluten can damage the lining of the small intestine (bowel), which prevents the proper absorption of food nutrients.
Basically, even trace amounts of gluten can cause a huge amount of damage to people with coeliac disease. That's why it can be unsafe to consume foods that are only "free-from added gluten" and not totally gluten-free. If these foods were prepared in a kitchen that also prepares gluten-containing foods, cross-contamination can easily occur.
The Best Coealic-Friendly Meal Provider in Australia?
This leads me to Garden of Vegan and its new range of meals. Now, Garden of Vegan has always been naturally gluten free, however, they've recently moved into a new kitchen with ZERO traces of gluten products.
What does this mean? This means people who have coeliac disease or are gluten intolerant can order from Garden of Vegan and feel safe in the knowledge there is no chance of cross-contamination – WOOH!
They're also seeking Gluten Free Accreditation for extra confidence and peace of mind for coeliacs and gluten free consumers.
I recently tried some of Garden of Vegan's new meals prepared in the new kitchen and safe to say, it was a huge relief to be able to order meals I knew would be good for me and my sensitive tummy.
What I Ordered
Mexican Power Bowl (NEW)
Low Calorie Spaghetti Bolognese (NEW)
Loaded Roast Vegetables (NEW)
Teriyaki Tofu Stirfry
Rich Rose Rotini
Mac and Cheese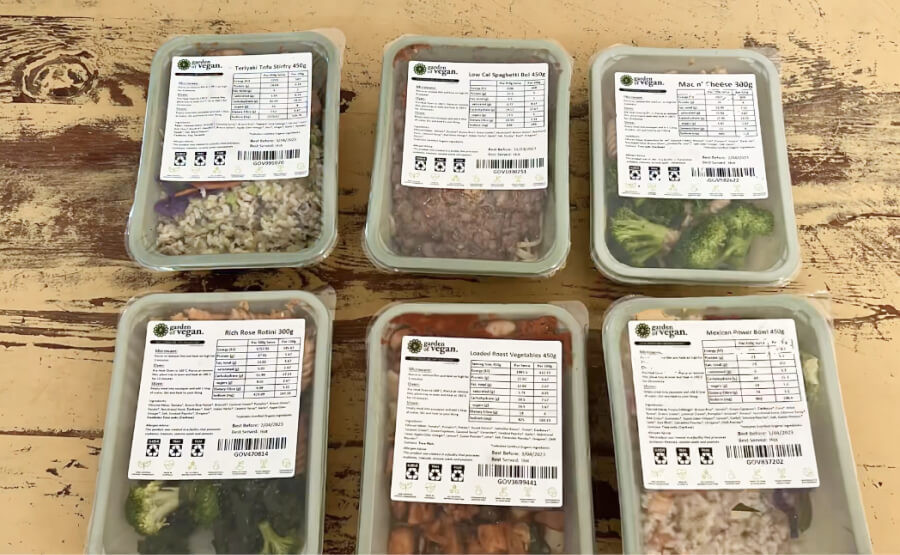 What's New on the Menu
Ginger and Sesame Noodle Salad
Loaded Roast Vegetables
Moroccan Buddha Bowl
Japanese Nourish Bowl
Mexican Power Bowl
Big Vegan Breakfast
Low Calorie Mung Bean Dahl
Low Calorie Spaghetti Bolognese
Low Calorie Green Goodness Bowl
Low Calorie Beans and Rice
Low Calorie Tofu Scramble
My Favourites
I loved the Loaded Roast Vegetables, the Mac and Cheese and the Spaghetti Bolognese. They were all super filling and very tasty! It was so nice to be able to eat good-tasting gluten free pasta too!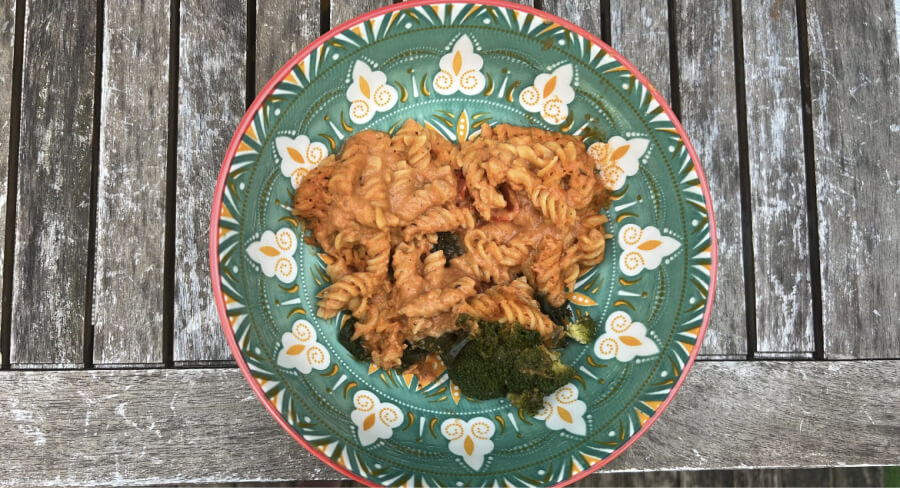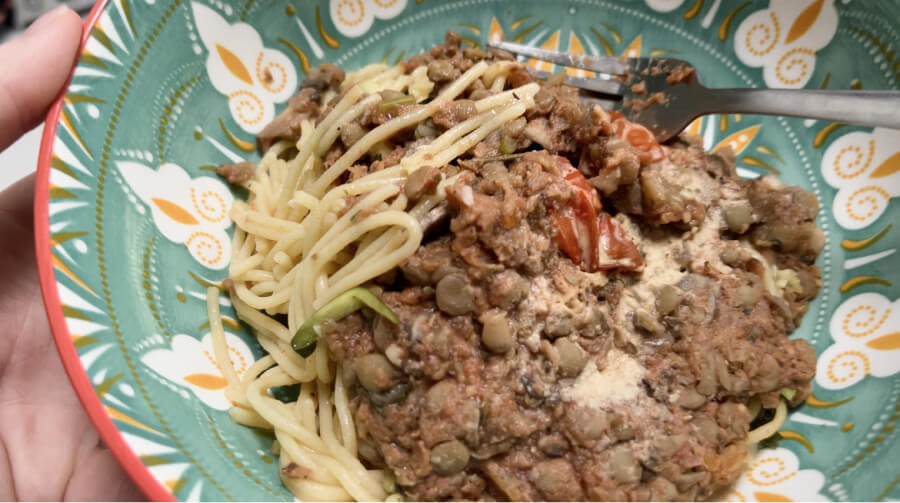 My Least Favourites
If I had to choose my least favourite it'd be the Teriyaki Tofu Stirfry. It wasn't as flavoursome as the other meals and I had to add some Kewpie mayo to beef up the flavours!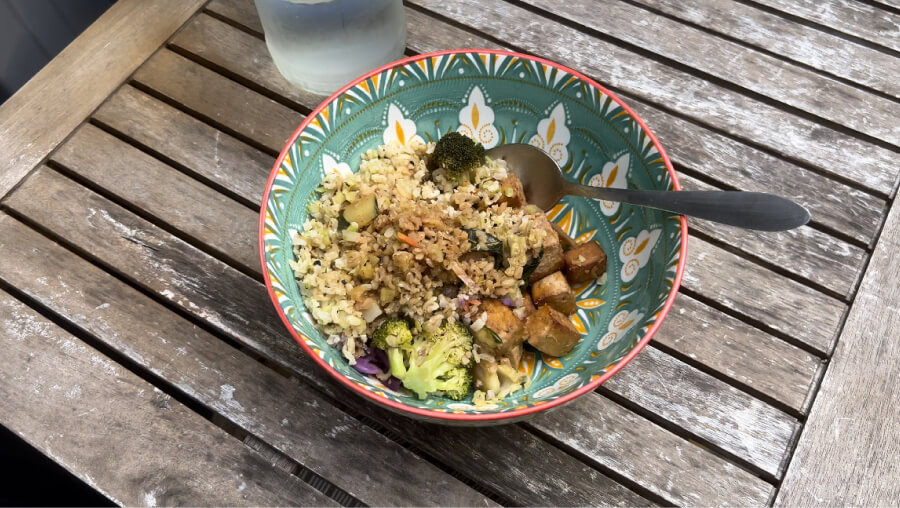 Do they Cater for Other Allergies?
Being largely allergen-free naturally, that doesn't stop Garden of Vegan going one step further and allowing you to filter out other allergens like soy, onion, nut, citrus, chillies, sesame and garlic.
How Much Does it Cost?
Being entirely organic and plant-based, Garden of Vegan would be considered a premium meal provider, with the cost averaging higher than other providers. Here's a breakdown:
7 day Shred & Sculpt meal plan (21 meals + 7 sides): $624.50
5 day Shred & Sculpt meal plan (21 meals + 7 sides): $493.90
Mains: $17.95
Breakfast: $16.95
Sides: $13.95
Produce box: $69.95
However, when you subscribe to Garden of Vegan, you can get a total of $100 off your first 4 orders! Use the code MEAL PREP to redeem this offer.
Ordering from Garden of Vegan
Garden of Vegan has a large rotating menu of plant-based foods, and you can either order off the menu or choose a dedicated meal plan like Cleanse & Detox, Weight Loss, Back to Health, Increase Muscle Mass, Improve Performance or Sculpt & Shred.
If you choose a meal plan, you can choose between a 5 or 7 day meal plan with 3 meals per day and 1 snack or side.
Garden of Vegan also offers a produce box: from fruit only, to vegetables only, to a mix box. They also offer a dedicated juicing box!
How Does Garden of Vegan Compare to Other Gluten Free Providers?
There are other ready-made meal providers in Australia who offer gluten-free menus but it can be tricky for people who have coeliac disease or who are really sensitive to gluten products.
Most popular ready-made meal providers have a "free from added gluten" menu (read up on these providers here) which is great, but that doesn't mean it's 100% gluten free. This is typically due to the fact these meals are cooked in the same kitchen with the same utensils as gluten-containing meals, meaning cross-contamination is likely to occur.
There are some meal providers that are safe for coeliacs (read more about those here) but typically, these providers are smaller and don't deliver as far and wide across Australia as bigger meal providers, making it inaccessible to gluten-free people who live in remote or regional areas.
This is where Garden of Vegan differs – they deliver right across Australia including to remote and regional areas, so people living outside metro cities don't have to miss out!
Where Does Garden of Vegan Deliver?
Garden of Vegan meals are delivered straight to your door in microwave-safe, BPA-free, recyclable containers, which is great news for the environment. In terms of delivery, Garden of Vegan goes right around Australia including VIC, NSW, ACT, QLD, SA, WA, and TAS.
Would I Recommend Garden of Vegan?
Whether you're gluten free, vegan or you can eat everything and anything – I would still recommend Garden of Vegan. The quality is excellent, delivery is fast, customer service is great and it's all round a really easy experience.
Especially for my Coeliac/gluten free friends, it's such great peace of mind ordering meals which you know are 100% safe for you to consume. You can't beat it!