💬 Interviews,🥙 Nutrition
Garden Of Vegan Co-Founder Damien Turner Talks Business
Going vegan isn't for everyone, but it doesn't mean you can't enjoy a delicious, healthy meal from quality meal providers like Garden of Vegan. Opening their kitchen back in 2019, the fresh-faced meal provider service was founded by five passionate people with a similar objective in mind – to enable Aussies to make healthier life choices.
UPDATED ON Jun 24, 2022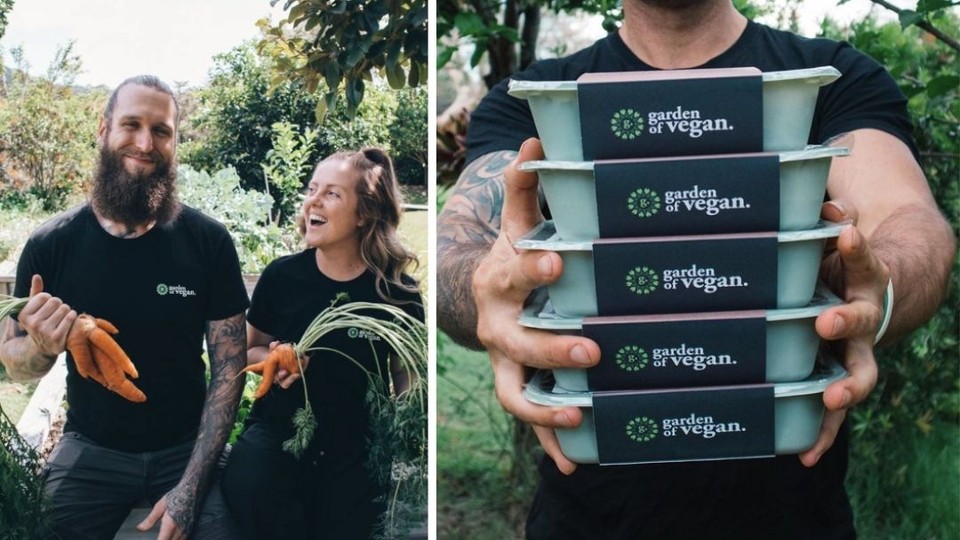 The Burleigh Heads based business prides themselves on their quality organic, whole food, plant-based ingredients grown and provided by local organic farmers. Each meal is carefully designed and constructed by a handful of chefs, nutritionists and health professionals to ensure each recipe is rife with nutrients, proteins, fibres and vitamins.
The business started small with a kitchen in Burleigh Heads on the Gold Coast and has quickly grown exponentially to support the nutrient needs of thousands of Aussies across the country every week. With their main focus on the health and well-being of their fellow Aussies, every meal is oil, gluten and refined sugar free while also steering clear of additives and preservatives.
Going vegan isn't easy for all of us, but GOV make the whole transition a whole lot easier by making sure we are all still getting a well-balanced nutrient rich diet, while eradicating inflammatory foods like gluten and unhealthy oils and maintaining a healthy balance of proteins.
The team at Garden of Vegan are also extremely eco-conscious, using 100 percent recyclable packaging for the delivery boxes, insulation, ice packs and meal containers (which are also reusable).
At the moment, Garden of Vegan ship too all states across Australia but do have plans to begin shipping internationally. To uphold their stellar reputation as some of the freshest and healthiest organic meal prep in the country, GOV make a point of avoiding the freezer completely to maintain the integrity and freshness of their meals.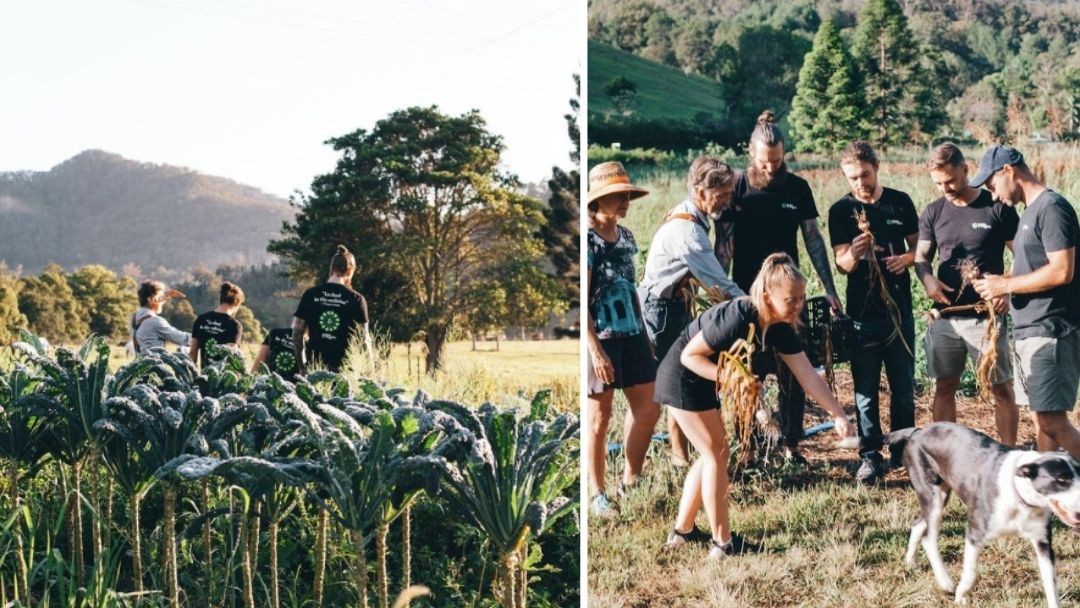 A long with the multiple meals they have on their seasonal menu, GOV also have a decent selection of vegan & plant-based pantry products, snacks and desserts including various nut butters, muesli, dips and more. They also provide customers with fruit & veg boxes featuring seasonal organic produce which changes weekly.
The demand for these delicious meals may have changed, but the hands-on, small business approach to the care and love that goes into each meal, remains the same. One of the five founders of Garden of Vegan, Damien Turner took time out of his busy week to chat with us about the transition of their business from side hustle, to health empire.
What inspired you to become meal providers?
"We wanted to be able to share amazing healthy food with as many people as possible and assist them on their own health journey."
Where do the recipes and inspiration for the meals come from? How often does the menu change?
"All our recipes are created by our Co-Founder & Head Ched Druen, we are always adding in new meals and desserts on a regular basis."
Why is that you use filtered water in all of your cooking?
"We like to take out all the nasties that are in the town water, so we don't contaminate the food we are producing."
Why did you decide to make all the meals gluten-free?
"It just happened to be that all the items we are using don't contain any gluten, it also assists everyone that is gluten intolerant."
Where is the food prepared?
"The food is prepared in our Kitchen in Burleigh Heads QLD."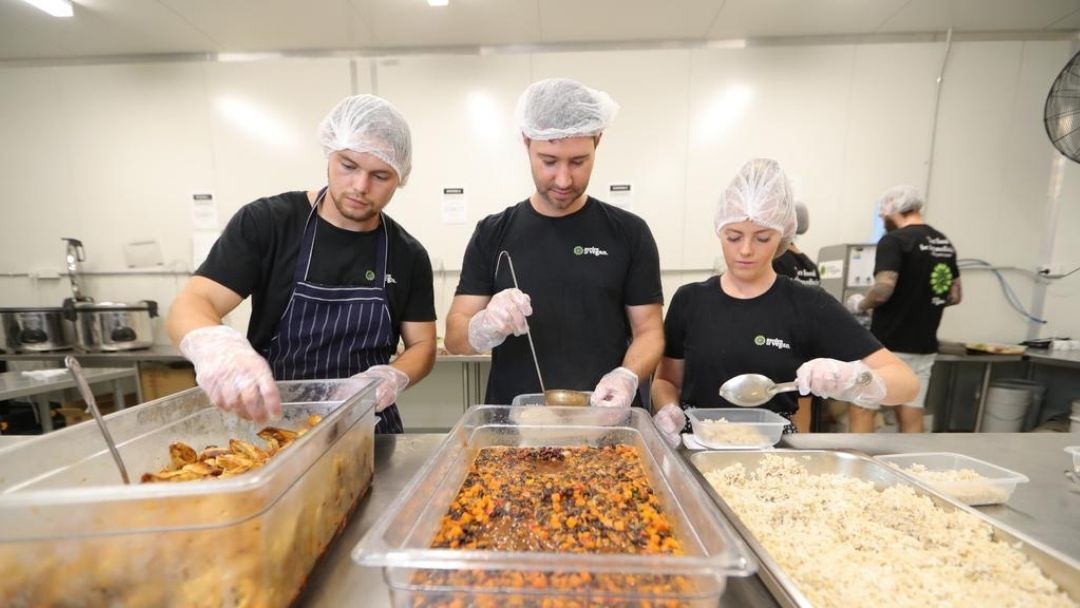 Did you find there were any challenges starting a business with your mates?
Like all business there is always challenges starting something new from the ground up, however, we try to keep great communication going throughout the business to alleviate any frustrations.
Who initially suggested starting a meal provider service?
I had a massive health transformation by changing what i ate and i wanted to be able to share that with as many people as I could
"That was me, as I had a massive health transformation by changing what I ate and I wanted to be able to share that with as many people as I could, I then met the other co-founders through some other business ventures I was doing and felt we would be a great team and here we are today."
When did you realise you were onto something big?
"After launching, we had some great growth with the uptake of our service which gave us hope that we are doing the right thing."
What would you say to non-vegans considering trying out your meals?
"You definitely don't need to be vegan to eat our food, if you are looking to get more plants into your weekly eating regime and wanting the food made for you then our service is for you, added bonus is that we are all organic, whole foods, oil & gluten free."
Do you have advice for consumers considering switching to a vegan diet?
"Depends what type of person you are if you like to start slow, then trying changing one meal a day to a plant-based meal, however, if you are like me and need to dive straight in then really do your research and make sure you a prepared, as you want to stop all temptations or hold habits."
What's next for Garden of Vegan? Can we expect anything new and exciting?
"We have a lot more meals plans coming out over the next month and we have some other exciting things that we can't quite share just yet."
If you want to find out more about Garden of Vegan and to check out what delicious meals, snacks & desserts they have on offer, follow the link through to the website!