📕 Guides
List of Community Food Aid & Food Banks in Australia
They say food brings us closer together, and there's no better way to do that than through community food bank donations. Here's where to find food banks near you.
UPDATED ON Mar 03, 2023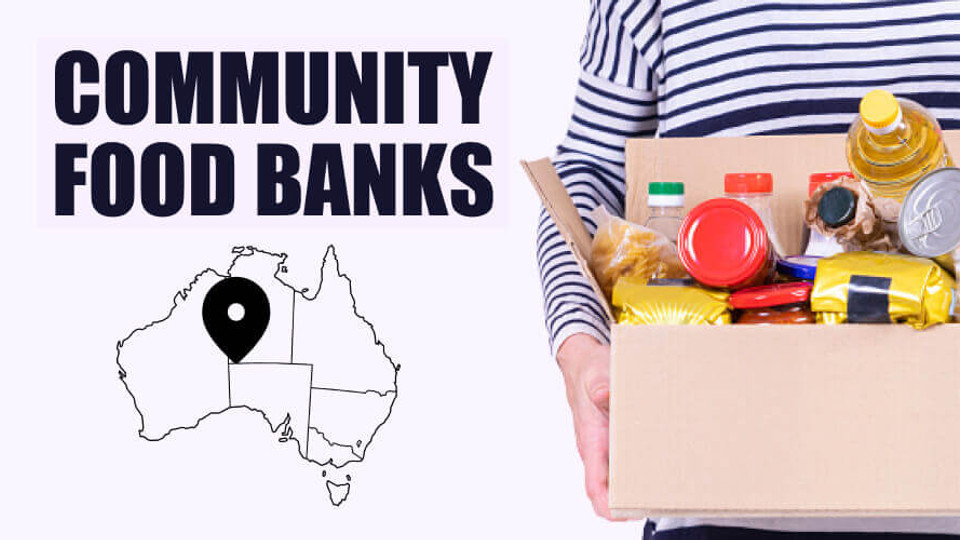 Are you looking for a way to give back to your community and help those in need? The demand for help with food and other groceries has reached an unprecedented level. In Australia, more than 2 million households went hungry just last year.
With the aftermath of the pandemic, the cost of living continuing to escalate and the impact of natural disasters, many families and individuals are struggling to make ends meet.
So, if you're in the position to donate to a community food bank, now's the time. To make things easier for you, we've collated a list of where you can find local community food banks by each Australian state. We've also included some handy tips and tricks on what you can and can't donate, and the easiest way to get involved. Let's get helping!
Food Aid & Food Banks in Australia By State
Foodbank
State
How to Donate
Sydney Food Pantry
NSW
Drop your donations at 24 Wright St, Hurstville NSW 2220 or
2 Stanley St & Balmain Rd Leichhardt NSW 2040.
https://www.sydneyfoodpantry.org/sydney-food-pantry
Addi Road Food Pantry
NSW
Drop off your food at Addi Road Food Pantry Building 1, Addison Road Community Centre, 142 Addison Road, Marrickville.
https://addiroad.org.au/donate-food/
The Rev Bill Crews Foundation
NSW
Donate online here https://www.billcrews.org/donate/
Empower Australia
VIC
Cash donations online via this link or visit a centre closest to you. The main hub is 412 City Road Southbank VIC 3006, Sundays 9.30am – 1.00pm.
https://www.empoweraustralia.com.au/get-involved/
Mornington Community Support Centre
VIC
Visit https://www.mcsc.au/donate to see the different donation options.

Fareshare
VIC
Donate or volunteer here https://www.fareshare.net.au/donate-vic/
FoodAssist Toowoomba
QLD
Visit https://www.foodassist.com.au/donate-food to see how you can get involved.
Angels Community Group
QLD
Goods can be dropped off at 45a Walla Street, Monday-Friday 8am-5:30pm and Saturday 9am-2pm.
https://www.angelscommunitygroup.com/goods-donation
ADRA Community Centre
QLD
Visit https://www.adra.org.au/donate/ to donate.
Communities At Work
ACT
Donate food and other groceries to several drop-off points. Find your closest donation centre here https://www.commsatwork.org/get-involved/donate-essentials/
Canberra City Care
ACT
You can make a financial contribution online at https://www.canberracitycare.org/donate.html
Gordon Community Centre
ACT
Donate online at https://www.anglicare.com.au/services/mission-community-engagement/survive-and-thrive/gordon/gordon-donations/

Pathway Community Centre
SA
Donate online at https://pathway.clovie.com.au/
Heart & Soul Group
SA
Donate here or organise a food drive fundraiser https://heartandsoulgroup.org/get-involved
Faithworks Centre
SA
Drop off your food donations to 5 Clifton Street, Blair Athol, 5084
South Australia.
https://www.assist.net.au/food-individual.html
The Pantry WA
WA
Donate online at https://thepantrywa.com.au/
Margaret Court Community Outreach
WA
Donate food or clothing and drop off at 14a Neil Street, Osborne Park
WA 6017. Other locations found here: https://www.mcco.org.au/make-a-donation
Dreambuilders Care
WA
Donate online at https://www.dreambuilderscare.org.au/donate
Food Rescue
WA
Donate or volunteer https://unitingwa.org.au/get-involved/donate/
Baptist Care NT Food For Life
NT
BCNT accepts cash donations at https://bcnt.org.au/donate-to-bcnt/
ShelterMe
NT
Find out more here https://www.shelterme.org.au/
Hobart City Mission
TAS
Donate goods, services or volunteer at https://hobartcitymission.org.au/donate-goods/
Waterbridge Food Co-op
TAS
Visit https://www.waterbridgefood.com.au/ for more information.
Wyndarra Community & Resource Centre
TAS
Volunteer your time or donate https://www.wyndarra.org.au/services/
Australian-Wide Community Food Aid & Community Food Banks
1. Foodbank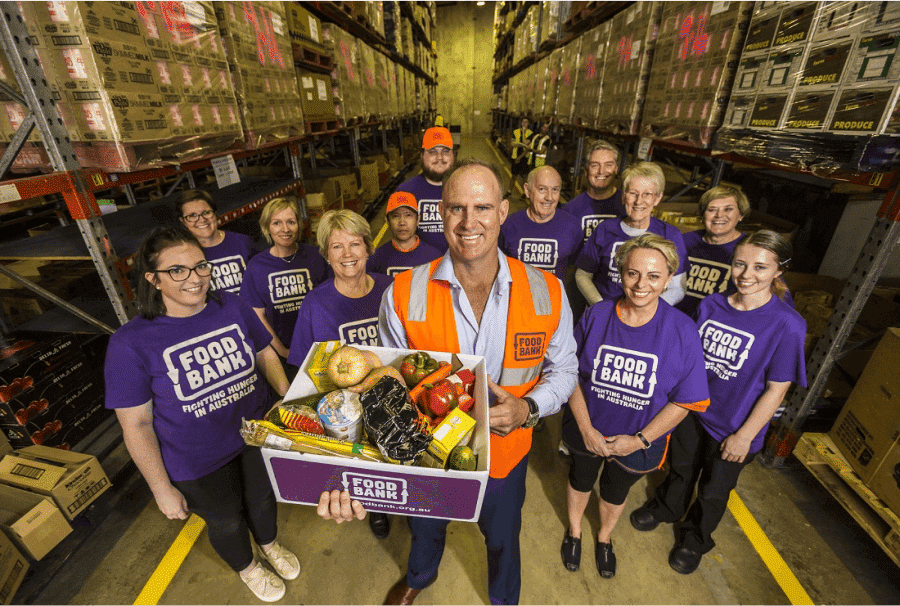 Foodbank is one of the largest community food bank organisations in Australia, providing 88 million meals a year to more than 2,950 charities and 2,890 schools around the country. You can donate money, you can donate meals, and you can donate your time.
How to donate: Foodbank asks that you deliver your donations via mail or courier. You can find the state-based address by visiting the Foodbank website. You can also make a Woolworths or Coles online order and have it sent directly to the warehouse.
States they service: NSW, VIC, ACT, QLD, SA, WA, NT
https://www.foodbank.org.au/support-us/make-a-donation/?state=au
2. OzHarvest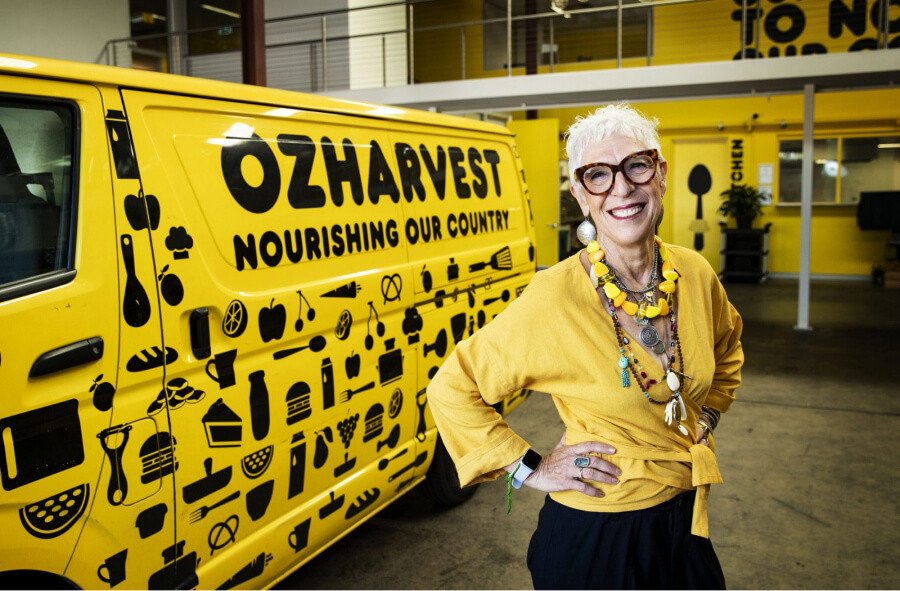 If you are a registered business with good quality surplus food, OzHarvest will rescue it. If you're an individual, OzHarvest accepts donations, with $25 delivering 50 meals to people in need. You can also help Ozharvest fulfil its mission by volunteering your time. OzHarvest will collect almost anything suitable for human consumption, as long as it's food safe. Fruit and vegetables, meat, cooked meals and prepackaged vacuum items, dry goods, cakes and baked goods, drinks, dairy and eggs. OzHarvest does not collect shellfish or cooked rice due to health and safety regulations.
How to donate: Donate money online, or if you're a registered business, you can fill out an online form and Ozharvest will contact you.
States they service: NSW, VIC, QLD, ACT, SA, WA
https://events.ozharvest.org/donate-to-ozharvest
3. SecondBite
SecondBite is a non-profit food bank that works in every state and territory in Australia. In 2011, Coles and SecondBite formed a national partnership, which led to a rapid expansion of the organisation's operational scale and reach. SecondBite prefers to receive bulk food donations that meet its needs and specifications. If you have smaller, ad hoc donations, they recommend contacting a local charity to donate your stock. You can either drop the food off at one of SecondBite's warehouses, or they'll come to collect it from you.
How to donate: Fill in an online form detailing your donation and SecondBite will be in touch. 
States they service: NSW, VIC, QLD, ACT, SA, WA
https://secondbite.org/donate-food/
What Are Community Food Banks?
In a nutshell, food banks are non-profits that gather and distribute food to help hunger-relief charities. They serve as storage and distribution centres for smaller agencies on the front line, rather than giving food directly to individuals in need.
How Do Community Food Banks Work?
Depending on the organisation, community food banks work in different ways. However, typically they involve donations from members of the public, restaurants, schools etc. and then forward that food collected/donated to Australians in need.
What Type of Food Can You Donate to Community Food Banks?
The type of food you can donate to community food banks will again depend on the organisation, and it also typically depends on what's needed most, which will vary from time to time. Generally speaking, the types of food community food banks seek are non-perishable items, like pasta, rice, cereal, tinned goods, and packaged snacks. non-refrigerated drinks, coffee and so on. You can also donate things like toiletries and personal hygiene products.
Things You Can Donate
Things You Can't Donate

Deodorant, soap and body wash
Shampoo, conditioner and sanitary items
Baby wipes and nappies
Dishwashing liquid and detergent
Canned fruit, vegetable, soup and fish
Noodles, pasta, and rice
Baked beans and spaghetti
Baby food and formula

Alcohol or tobacco
Product past its use by date
Product more than 6 months past its best before date
Product where the packaging seal has been broken
Mouldy or rotting product
Unlabelled product provided without ingredient details
How Can I Donate to My Local Community Food Bank?
There are several ways to donate to a community food bank. You can do it either by taking the food directly to the local food bank, or often you'll find collection points in supermarkets across the country. With some community food banks, like the hunger relief charity Foodbank, you can actually make online Woolworths or Coles orders and send them directly to the charity.