📕 Guides
7 Best Low-Carb and Low-Calorie Wines in Australia 🍷
Stay on track with your health goals without missing out on the fun! Discover our top picks for low-carb, low-calorie wines in Australia.
UPDATED ON Nov 21, 2023
#

NAME
Calories
Carbs
ABV
78
1.5
8.5%
87
0
10.5%
81
3.7
12.5%
105
0.25
13%
59
2.5
6.5%
100
1
11.5%
85
2.6
13.5%
If you're watching your diet but don't want to miss out on a good drink, here's some great news. While it's true that some wines can be high in carbs and calories, there are plenty of low-carb and low-calorie options that won't spoil your health goals. We've got a list of the best ones in Australia, so you can enjoy your 'Happy Hour' without any guilt!
Best Low-Carb and Low-Calorie Wines in Australia
Here are some of our picks of the best low-alcohol, low-calorie, and low-carb wines on the market!
The calories and carbs included below are based on a standard 150mL serving of wine.
Best Low-Alcohol
Lindeman's Early Harvest Pinot Grigio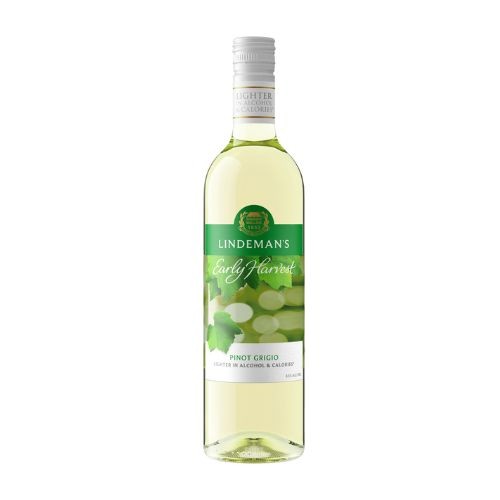 Early harvest wines are produced from grapes that have not yet fully matured and hence, naturally contain lower amounts of alcohol. Lindeman's Early Harvest wines are no exception, and each product in the early harvest series contains around 25% less alcohol and calories than your standard wines.
While it achieves a crisp and clean finish, some consumers note that it is a little dry and overly sweet for a Pinot Grigio.
Pure The Winery White Wine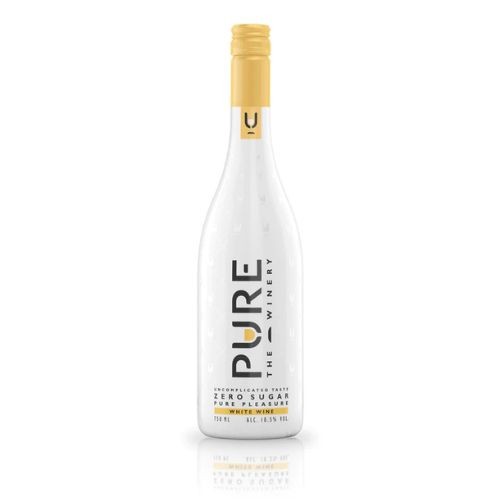 Crafted from Sauvignon and Chardonnay grapes, this wine presents a well-balanced combination of fruity and floral flavours with a velvety aftertaste.
Pure The Winery utilizes a mix of traditional and unique fermentation techniques to convert all the natural sugars present in the harvested grapes into alcohol. Hence, this white wine contains zero carbs, zero sugar, and fewer calories.
Giesen Sauvignon Blanc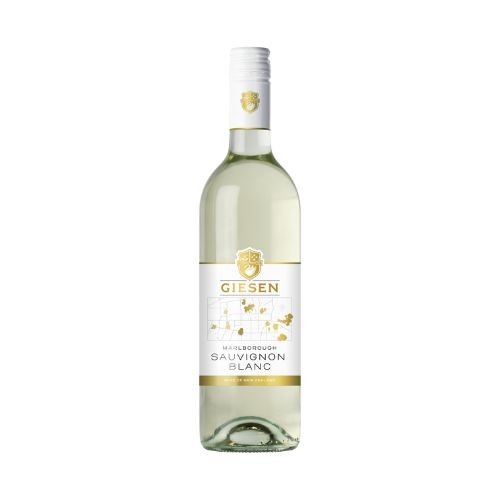 One of Australia's best-selling Marlborough Sauvignon Blanc—this vibrant white has refreshing citrus and tropical flavours.
If you're looking for a white wine that's affordable, light, refreshing, and easy on the palate, the Giesen Sauvignon Blanc fits the bill perfectly. Some consumers have mentioned that it tastes even better when chilled.
Best Low-Carb
The Only Keto Wines Co Keto Wines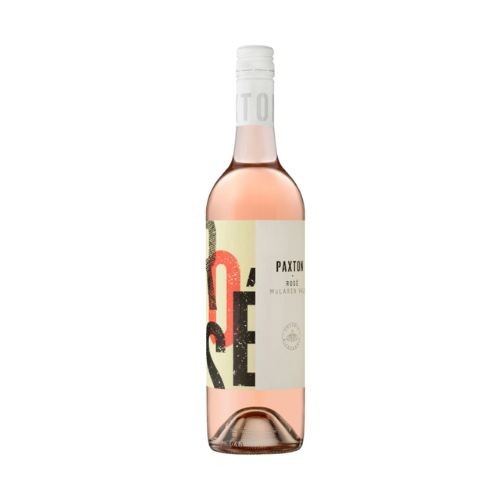 The entire series comprises keto-friendly, organic, vegan wine that has been lab-tested to ensure each product contains a very low amount of sugar and sulfur. According to the brand, their wines were meticulously crafted to cater to populations with special needs, such as those with diabetes or asthma, as well as people on specific dietary regimens.
Every single product contains between 0-0.25g of sugar and carbs per 150mL and around 105 calories per 150mL.
Best Low-Calorie
Yellowglen Yellow 65 Chardonnay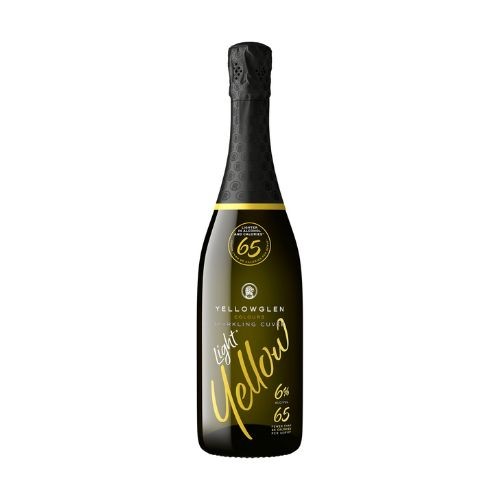 One of the cheapest on our list, but with no compromise of quality and flavour—The Yellowglen Chardonnay is extremely low in calories due to its reduced alcohol content.
You can expect soft tropical fruit flavours laced with citrus notes and a crisp, dry finish. It's hard to find fault with this delicious yet very affordable white wine.
Santa Margherita Prosecco Di Valdobbiadene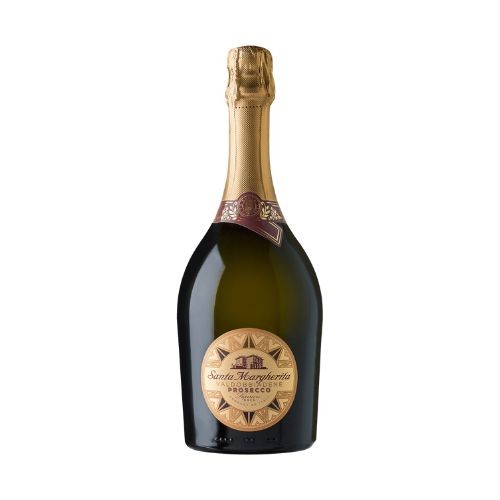 If you're a fan of complex fruity flavours, this prosecco deserves a spot on your must-try list. Drinkers note that this prosecco is extremely versatile. It's a crowd pleaser that's extremely easy to drink.
If you're looking for an affordable, fruity prosecco to enjoy in your favourite skinny jeans, we'd say this is one of the best choices on the market.
Best Value-For-Money
Yellow Tail PURE BRIGHT Sparkling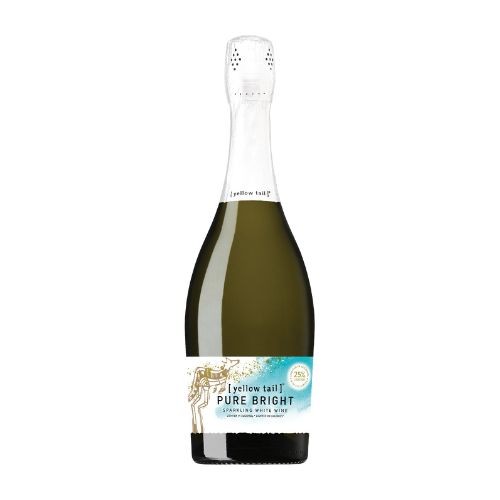 The Yellow Tail PURE BRIGHT Sparkling is a lower-alcohol white wine with an ABV of just 8.5% (regular sparkling wines typically clock in a minimum ABV of 11%).
Other low-calorie wines in this series include the PURE BRIGHT Sauvignon Blanc, Chardonnay, Pinot Noir, and Shiraz. They are all lighter in alcohol and contain less than 100 calories per 150mL serving.
Which Wine Has the Least Sugar and Carbs?
Wines that are less sweet and contain less sugar are also lower in carbs.
This is because wine gets its carbs from the natural sugars in grapes that aren't fully fermented. Less sweet wines, like full-bodied reds and dry whites, tend to have fewer carbs.
Here are some varieties of wines that have the least carbs per 150mL serving:
Pinot Noir: 3.4g carbs
Cabernet Sauvignon: 3.8g carbs
Champagne: 1.5g carbs
Sauvignon Blanc: 3.8g carbs
Compare these to a fortified wine like port wine, where a 150mL serving contains anywhere between 14-20 carbs! 
Keep in mind that the carb content can vary depending on the brand and winemaking process.
Which Wines Are The Lowest In Calories?
The calories in wine are derived from two main ingredients: sugar and alcohol. Alcohol contains 7 calories per gram, while sugar contains about 4 calories per gram.
Many people think that dry varieties equal low calories. But sometimes, dry wine with a higher ABV may actually contain more calories than one with a little more sugar but less alcohol.
Some styles of wine naturally have fewer calories per 150mL serving, such as the following:
Sparkling rosé: 122 calories
Chardonnay: 123 calories
Pinot Noir: 120 calories
Prosecco: 80 calories
In general, wines contain about 100-130 calories per serving. However, sweetened dessert wines and fortified wines tend to be heavier in calories.
Can I Drink Wine On a Diet? 
Since losing weight is based on a calorie deficit, you can drink wine on a diet, but you still need to track the calories you consume. This involves knowing the number of calories in the wines you drink. 
It's easy to push past your daily calories with each glass of wine – the calories quickly build up!
In general, heavy drinking and binge drinking (15 or more drinks per week for men or 8 or more for women) are much more likely to lead to excess weight gain, whereas light or moderate drinking does not seem to increase your risk of gaining excess weight [1]. 
Can I Drink Wine While on Keto? 
Yes, you can drink wine on a keto diet. While alcohol won't necessarily knock you out of ketosis, it might still slow your progress. Most importantly, try to pick variations of alcohol that are the lowest in carbs.
Most wines are already low in carbs, containing about 3 to 4g per 150mL serving. However, there are low-carb options readily available on the market, and these contain anywhere from 0 to 2g of carbs per 150mL. These are unlikely to knock your body out of ketosis and can be enjoyed moderately while on a keto diet. 
Low Calorie Wine FAQs
Which has less calories Chardonnay or Sauvignon Blanc?
The calorie content of Chardonnay and Sauvignon Blanc is roughly the same. In a standard 150mL serving of Chardonnay, there are roughly 123 calories. Meanwhile, Sauvignon Blanc has 122 calories per 150mL glass.
Is white or red wine lower in calories?
As a general rule of thumb, white wines tend to be lower in calories than reds.  The best wine to enjoy while trying to lose weight is a dry wine like Pinot Grigio, Sauvignon Blanc, and Merlo, or a dry sparkling white wine.
Is Shiraz good for keto?
Dry white wines are the best option if you're on keto, but lighter bodied reds are also a solid choice. Pinot Noir or Shiraz contain between 2 and 3 carbs a glass so is unlikely to push you out of a state of ketosis.
What's the best keto wine in Australia?
The Only Keto Wines Co does some of the best keto wine that's hard to tell apart from regular wine. The entire series comprises keto-friendly, organic, vegan wine that has been lab-tested to ensure each product contains a very low amount of sugar. Every single product contains between 0-0.25g of sugar and carbs per 150mL and around 105 calories per 150mL.
In Australia, you can find plenty of tasty wines that are low in calories, carbs, and alcohol. These options let you enjoy a good glass without overdoing it on carbs and calories.
Remember, keeping an eye on what you drink is still important for your health and wellness goals. Drink mindfully and enjoy!