📕 Guides
Are You A Meal Prepper? Here's Where To Buy Meat That's Not from the Supermarket 
Looking to buy meat in bulk but don't fancy getting it from the supermarket? There are plenty of other places to get pork on your fork (or beef, or chicken). Here's where you can find it.
UPDATED ON Jan 10, 2023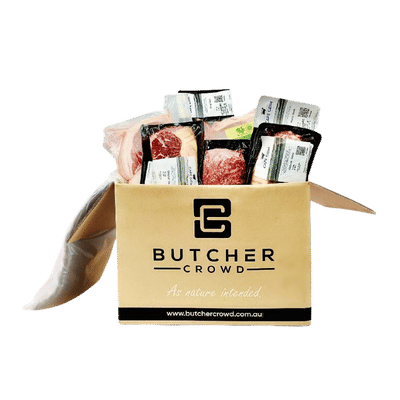 SAVE $20.00
ButcherCrowd
Humanely raised products
Sustainable farming practices
Flexible delivery options
ORDER ONLINE
Are you an avid meal prepper? Are you looking for good quality meat that doesn't cost an arm and a leg? Well, the reality is, meat isn't cheap. This is especially true if you're after quality meat that's both ethical, sustainable and locally sourced. And, while buying meat for the supermarket might be good if you're on a budget, if you're looking to buy high-quality meat and are willing to splash a little extra cash for the good stuff, there are other places you can turn to. We've put together this quick guide on where to buy meat that's not from the supermarket to help get some pork on your fork and meal prep like a true pro.
1. The Local Butcher
Though we can buy so much online these days (including meat), don't forget about the humble local butcher. The benefit of buying from the butcher is you're likely to get the best quality meat out there. Not only that, it will likely be sustainable, and you'll be supporting local farmers while you're at it. Though you might be paying a little extra for the meat, shopping locally is a great way to support the community and the hard work of our Aussie farmers. Not to mention your local butcher is no doubt filled with knowledge about the best types of meat to suit your tastes, budget and meal ideas.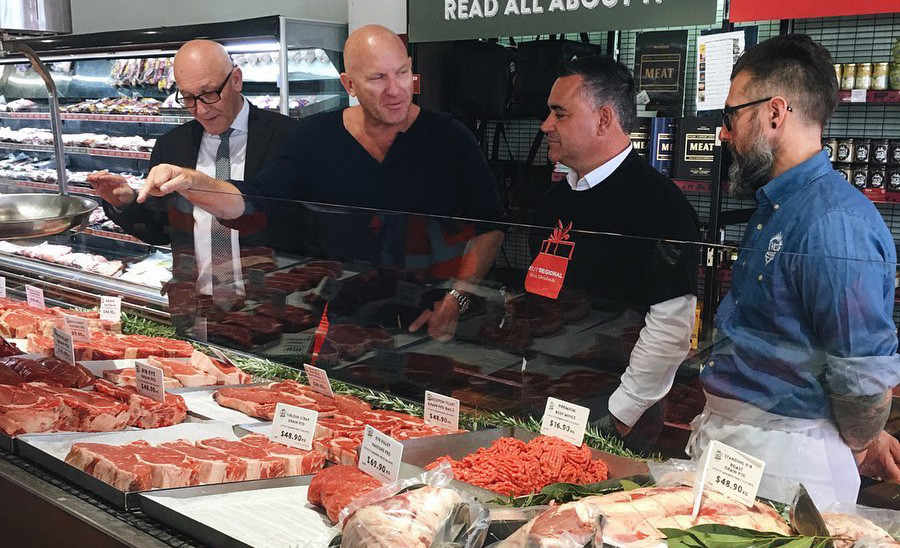 How do you find a good local butcher? Well, Google is a good place to start! A quick Google search of "local Surry Hills Sydney butcher" or "local Carlton Melbourne butcher" will give you a good starting point. Most shopping complexes will have a local butcher too. There are plenty out there, so there's no excuse not to shop local.
2. Online Butchers
Speaking of online, if getting out and about isn't an option for you or you do prefer shopping online, there are plenty of online butchers that will deliver fresh, quality meat straight to your door. There are a few Australia-wide vendors, but there are also plenty of state-based online meat suppliers, which again you will be able to find with a quick Google along the lines of "buy meat online NSW" and so on. As far as Australia-wide suppliers, here are two well-rated ones.
ButcherCrowd
ButcherCrowd is a community-focused company that connects households with trusted farming and fishing partners to provide high-quality, humanely raised, sustainably sourced meat and seafood products. Shipping is always free and customers can choose their delivery schedule and can skip or cancel orders anytime. ButcherCrowd offers a range of high-quality products, including grass-fed beef and lamb, free-range chicken and pork, and wild-caught seafood, all free from antibiotics and hormones. Customers can get an excellent value on these products, with prices starting at $32 per week.
The Monthly Meat Club
The Monthly Meat Club says it offers restaurant quality meat cuts at wholesale prices. The Monthly Meat Club has no minimum order (and a flat $9 delivery fee), and it only sells meat products in bulk, with weight quantities starting from 2kgs for a full eye fillet primal cut. This online butcher has a range of meat options from lamb to chicken, beef to pork cuts, mince, sausages and burger patties. You can also ask for the products to be trimmed or sliced and vacuum packed if you don't want big pieces of meat. However, this does come at an additional cost.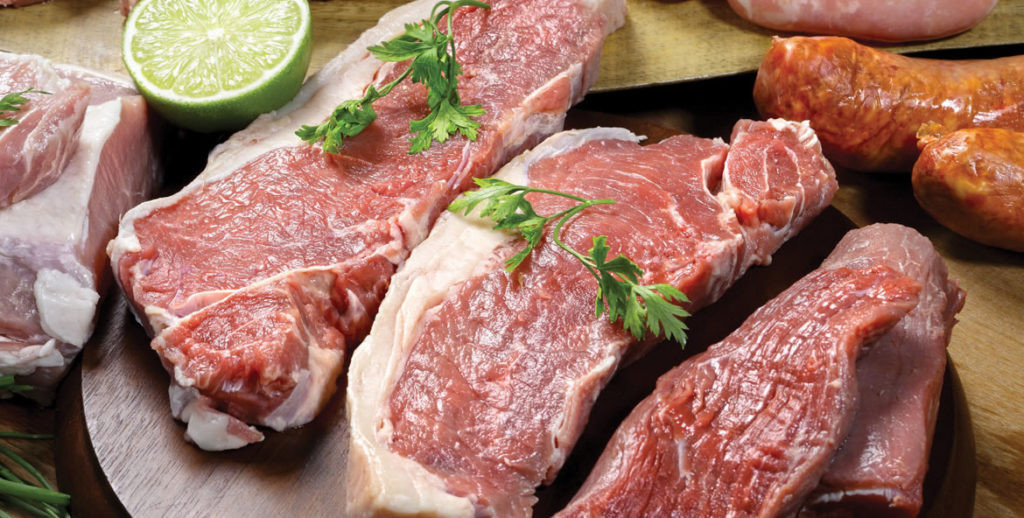 Organic Meat Online
Organic Meat Online also ships Australia-wide and is a specialty online butcher which offers never frozen, pasture-fed and certified organic meats, including grass-fed beef, lamb, certified free-range pork, nitrate-free bacon and some fancy wagyu beef. The max weight of each box is around 4kg, with anything over that weight charged accordingly. Organic Meat Online says it sources it meats from Australian organic farms, and delivery is around 1 to 2 business days. Delivery fees start from $11.95 per order.
3. Bulk Protein Packs
For meal preppers who don't necessarily want to cook their own meat, you can always opt for cooked protein packs. There are a several vendors across Australia (let us know in the comment section if you know of more providers who offer cooked protein in bulk!)
My Muscle Chef
With MYMC Plus + protein, you start building your very own macro balanced meal. You can also add the extra cooked meat to a regular MYMC meal to boost the protein content.
Food4Fitness
Food4Fitness also offers Bulk Packs, allowing you to mix and match a variety of proteins, carbohydrates and vegetables, to create your meals your own way. You can choose meat options like Plain (Unseasoned) Chicken, Salt & Pepper Seasoned Chicken, Pulled Beef, Italian meatballs and so much more.
Which is the most cost-effective option?
OK, but which is the most cost-effective option? I'll be comparing the cost between 1kg of chuck roast from a local butcher, an online butcher and a meat that's pre-cooked in bulk.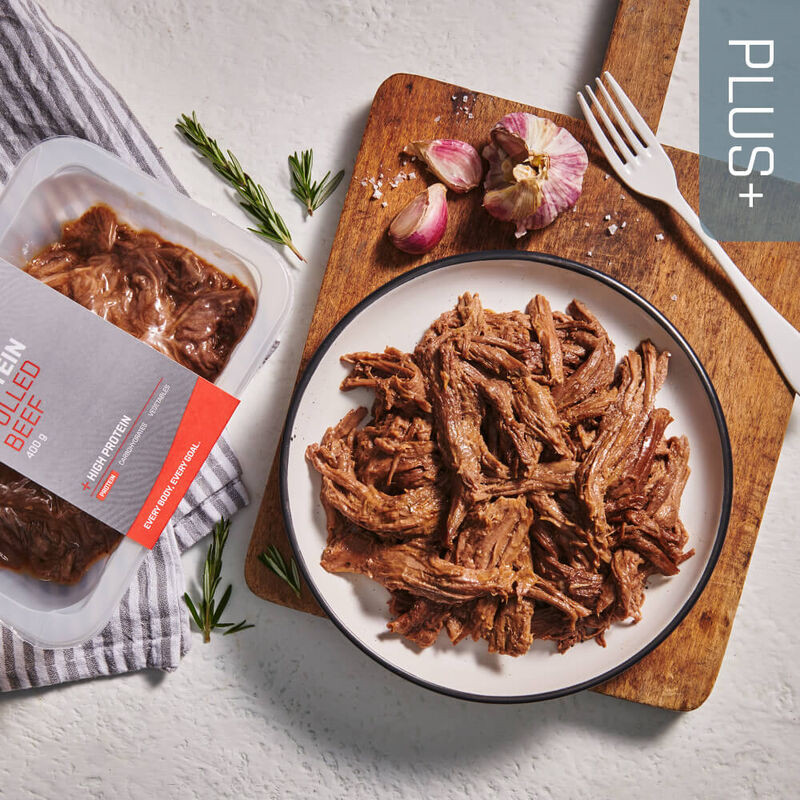 | Where | What | How much? |
| --- | --- | --- |
| Vic's Meat Market Sydney (local butcher) | Chuck beef diced | $25.00/kg |
| The Monthly Meat Club (online butcher) | Cape Grim chuck | $24.00/kg |
| My Muscle Chef (online, pre-cooked) | Pulled Beef (chuck) | $32.00/kg |
From this quick comparison chart, the most cost-effective option is from an online butcher. Buying meat pre-cooked is the most expensive option, but has the added convenience of being already cooked. At the end of the day, it comes down to what's important to you. Do you care about buying local? Or is convenience most important to you? Maybe you just prefer to have all the hard work taken out and buy meat that's already been cooked. Either way, there are plenty of options for meal-preppers out there. You just need to find what works best for you!