🔥 Transformations
Adele's Weight Loss Transformation: How The Hit Singer Did It
UPDATED ON Nov 16, 2022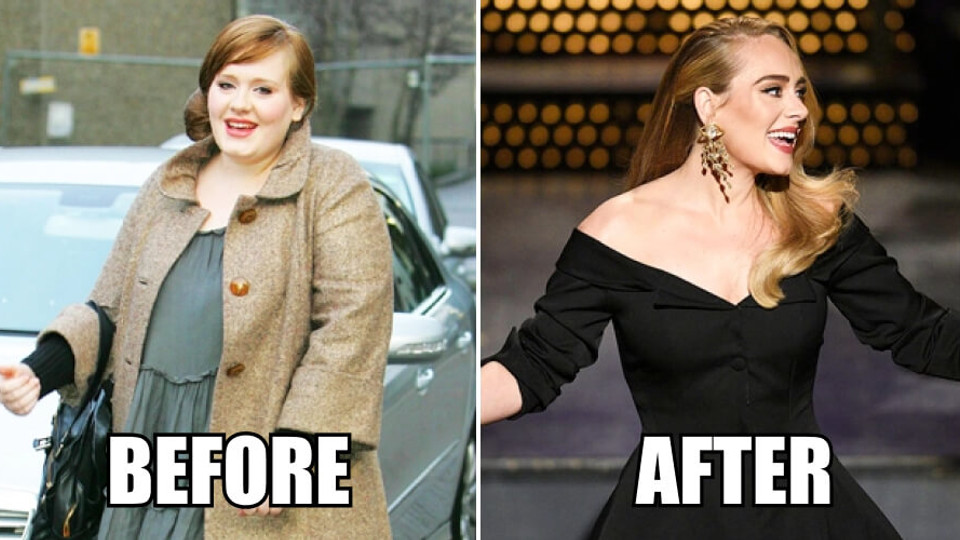 Hit singer/songwriter Adele's 45kg weight loss transformation across two years is nothing short of extraordinary.
The 33-year-old British singer first started making headlines with her weight loss at the end of 2019 at fellow artist Drake's birthday party.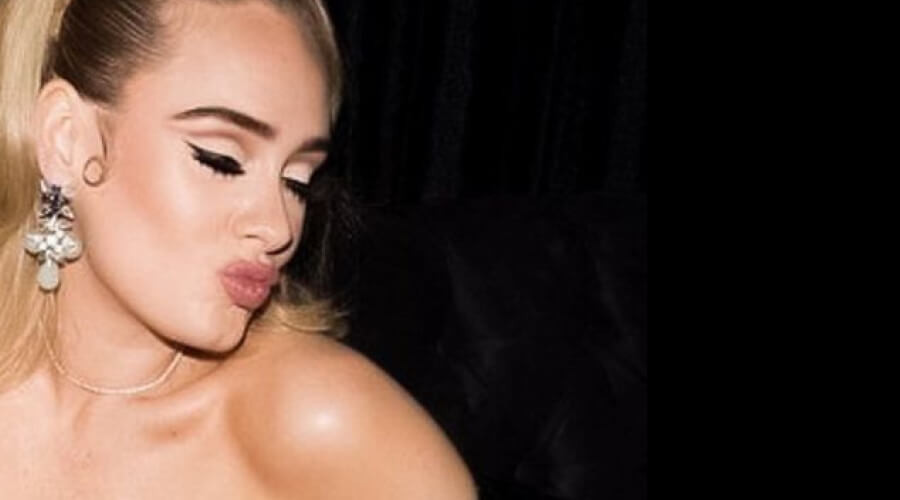 For her 32nd birthday in May 2020, Adele posted a more dramatic reveal photo where her weight loss efforts were truly noticeable to her 50 million plus Instagram followers.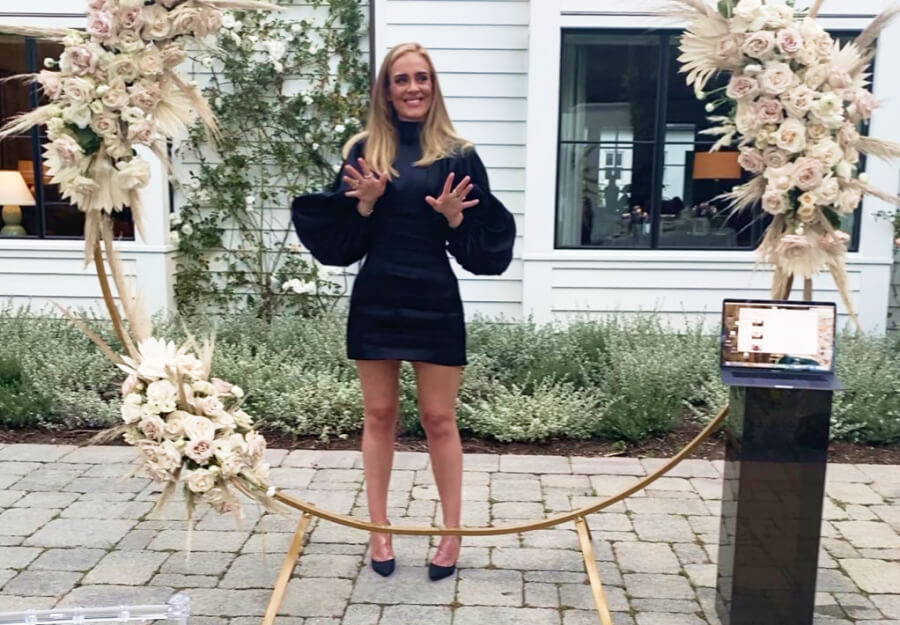 A lot of Adele's weight loss occurred during Covid lockdowns, where the singer really started to focus on her health and wellness.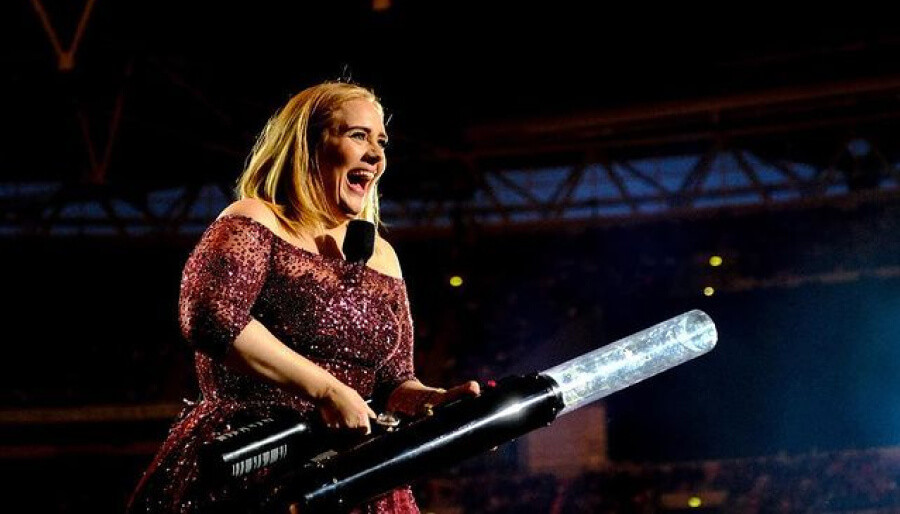 Adele was known as a body positive figure, an icon representing larger people in the community. And while her weight loss upset some of her fans (those who resonated with her and her size), Adele told British Vogue no matter what she does, people talk about her body.
"People have been talking about my body for 12 years. They used to talk about it before I lost weight. But yeah, whatever, I don't care. You don't need to be overweight to be body positive. You can be any shape or size."
While it's unclear how much Adele weighed before her transformation, some people guess she was somewhere around the 110-115kg mark, and is now at the 65kg-70kg mark.
Exercising For Mental Health & To Be Show-Ready
While the bulk of Adele's weight loss occurred during the first years of the pandemic, during a 2016 interview with Vogue, Adele admitted she'd been working out more to stay in shape for her shows, which resulted in some initial weight loss.
She said, "I was trying to get some stamina for my tour, so I lost a bit of weight. Now I fit into normal, off-the-shelf clothes—which is a really big problem for me!"
At the height of the pandemic, Adele's exercise regime really came down to "getting her mind right", and she didn't begin exercising as a way to lose weight but rather help with her anxiety.
During the singer's "Adele, One Night Only" TV special with Oprah, she gave a rare insight into her battle with anxiety following her divorce from Simon Konecki and the COVID-19 pandemic.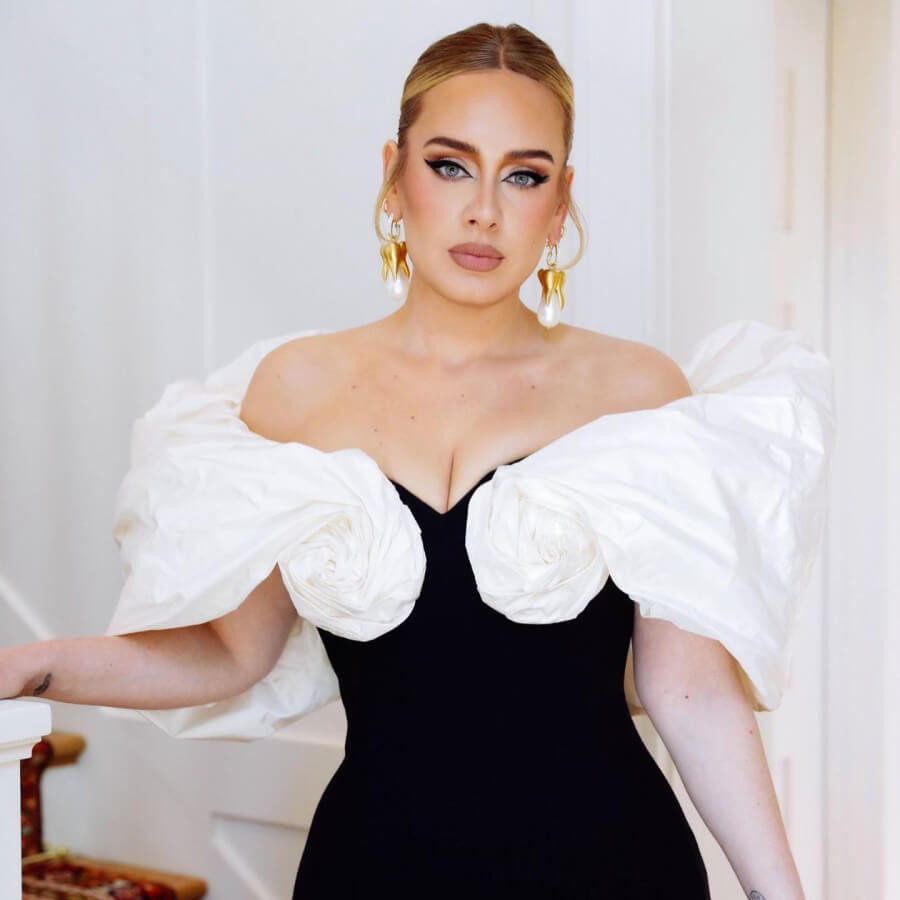 A Divorce & The COVID-19 Pandemic Saw A Turning Point
Following her divorce and the stress of the pandemic, Adele revealed to Vogue her weight loss turning point was when she realised she "wasn't happy" and was "just going through the motions".
Her marriage break-down led Adele to go on a journey of self-discovery and to "find [her] true happiness".
What Does Adele Eat in a Day?
Adele was tight-lipped on her diet during the years she lost the weight. She did, however tell British Vogue, it wasn't due to dieting or intermittent fasting.
"If anything I eat more than I used to because I work out so hard," she told British Vogue.
In fact, Adele isn't too fussed with what she eats. She told Oprah she loves to eat Chinese food and McDonald's. Her favourite order is chicken nuggets, a Big Mac, and fries. "
That's my three-course," she told British Vogue. "I eat it at least once a week."
Other media outlets report Adele was also following a diet recommended by her personal trainer Pet Geracimo, which would have seen her feasting on foods like kale, buckwheat, cocoa powder and turmeric, and drinking plenty of green tea.
Some reports also suggest Adele was on the Sirtfood diet. Developed in the United Kingdom, the popular Sirtfood Diet plans restructures your meal plans to focus on calorie restriction.
Nothing out of the ordinary there – but there's a focus on foods with ingredients that help the body maintain higher levels of sirtuin proteins. Most Sirtfood Diet plans focus on heavy restrictive tactics at first before incorporating the program's signature green juice and mainstay list of Sirtfoods (arugula, buckwheat, capers, celery, chilies, cocoa, coffee, extra virgin olive oil, garlic, green tea, kale, Medjool dates, parsley, red endive, red onion, red wine, soy, strawberries, turmeric and walnuts).
Breakfast: Tea, a Sirtfood breakfast of soy yogurt with mixed berries, chopped walnuts and dark chocolate.
Lunch: A typical Sirtfood-approved might include a kale salad with parsley, celery, apples, and walnuts topped with olive oil and lemon juice.
Dinner: Grilled or baked chicken breast with a kale and onion salad topped with a tomato and chili salsa.
Cheat meal: Big Mac, Chips & Nug
What Did Adele's Training Regime Look Like?
Adele's exercise regimen included weight lifting and circuit training. She told British Vogue that during quarantine, she worked out three times a day.
"So I do my weights in the morning, then I normally hike or I box in the afternoon, and then I go and do my cardio at night," she said.
Adele told British Vogue she'd become "quite addicted" to working out because it made her feel good.