📕 Guides
7 Healthy Meals Made With Non-Perishables
UPDATED ON Jul 12, 2022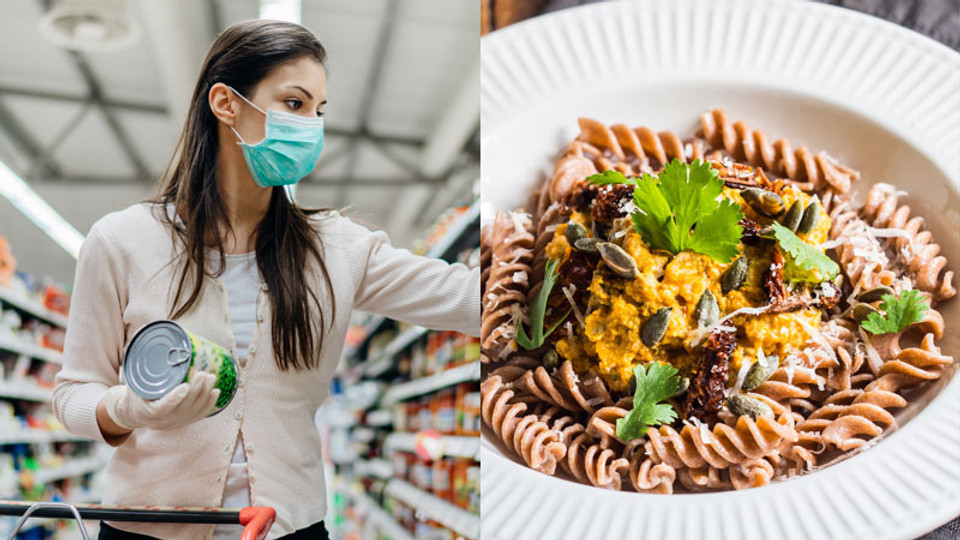 Iso has given us plenty of time to stare deep into our pantries. So what are some healthy meals you can make with non-perishable items like tins, packets without resorting to spam?
With a little creativity it's simple enough to make some healthy meals all without relying on fresh produce or dairy. Here's 7 meal ideas that make the most of your pantry staples.
1. 🐟 Tuna spinach fettuccine
A large tin of tuna in olive oil, added to just boiled spinach fettuccine (or other wholemeal pasta), seasoned with oregano and garlic makes for a quick and easy dinner. Some butter if you have it added in equal parts to the olive oil is a good addition for upping your fats.
2. 🌶 Vegan chilli
Tins of beans and tomatoes lurking at the back of the pantry? A tin of corn? Some cayenne pepper and you've got a vegan chilli in the making.
3. 🍅 Puttanesca
A tin of cherry tomatoes, a jar of capers or anchovies and you've got the perfect base for a puttanesca pasta. Use a spelt pasta or if you have zoodles handy even better.
4.🥫 Canned pea risotto
Using a few pantry staples like onion, garlic, canned peas, arborio rice with tinned stock and you've got a tasty meal.
5. 🍛 Chickpea curry
A tin of chickpeas is one of the most versatile pantry options. Using a tin of low fat coconut cream, a tin of chopped tomatoes and spices like cumin and paprika makes this dish a winner. Serve with brown rice to make additional portions.
6. 🍲 Chicken and corn soup
We've all got a packet of chicken noodle soup lurking in the cupboard, if you've got an additional tin of corn, some vegetable stock and a couple of leeks you've got an easy soup.
7. 🌰 Bliss balls
If you've got nuts, coconut oil, cacao powder, protein powder and maple syrup you can easily whip up a batch of bliss balls for snacking on as that 3.30itis starts to hit.
Let me know in the comments which ones you try making!