It's tempting to reach for a sugar-coated doughnut or chocolate-loaded cookie during your mid-afternoon break. There's nothing wrong with that. But if you're on a low-carb or keto diet, these snacks aren't a sustainable choice and could quickly push you past your daily carbohydrate intake limits.
Fortunately, there's a vast range of snacks that are both low in carbs and rich in other nutrients such as proteins and fibre. And yes, your choices go way beyond salads and smoothies.
We've curated a list of nutritious and delicious low-carb snacks that you can try out.
Best Low-Carb Snacks
Beef Jerky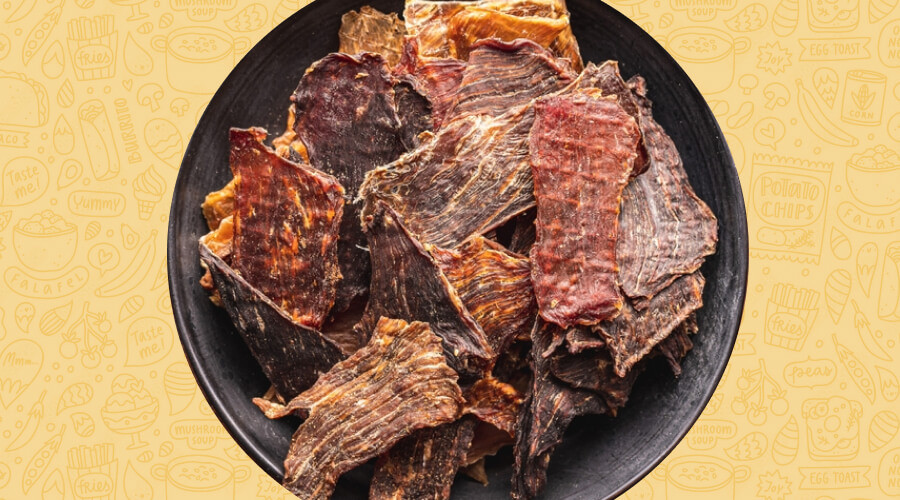 ~2.2 grams of carbs per piece, ~11 grams of carbs per 100 grams
This popular snack food is made from marinated lean beef that has undergone various processing methods, such as smoking or curing. It's generally a nutritious snack choice as it's packed with proteins and loaded with nutrients such as vitamin B12, zinc, phosphorus, and iron.
Even then, beef jerky is still best consumed in moderation because it's a processed snack high in sodium. If you choose to make your own beef jerky at home, you'll have more control over its nutritional profile, including its sodium content.
Chia Seeds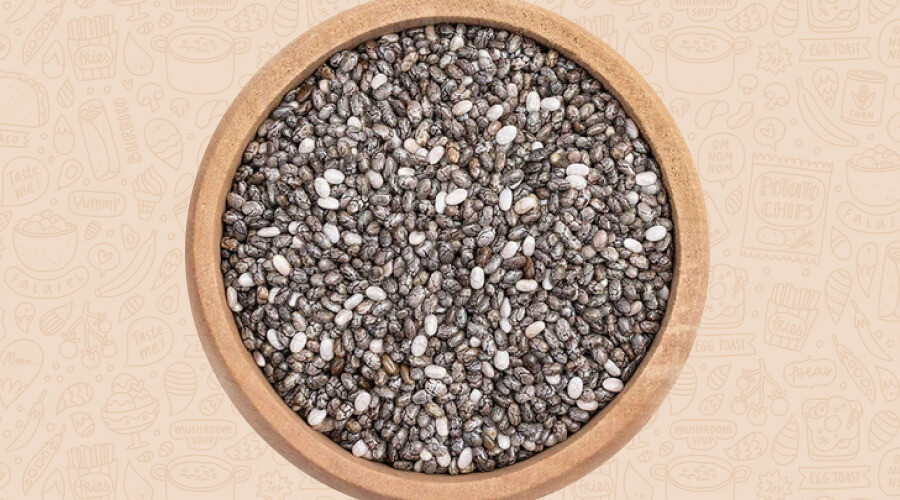 7 grams of carbs per tablespoon (~1 gram net carbs), 42 grams of carbs per 100 grams
On the surface, chia seeds don't look keto-friendly. However, most of the carbohydrates found in chia seeds can actually be attributed to fibre, meaning that these seeds are low in net carbs. So feel free to include chia seeds in your snack recipes.
Chia seeds are also a rich source of omega-3 fatty acids, antioxidants, as well as minerals such as manganese and phosphorus. Manganese plays a role in promoting better bone health and regulating blood sugar levels, while phosphorus works hand-in-hand with calcium and vitamin D to support and promote healthy teeth and bones [1, 2].
Since chia seeds don't carry any flavour on their own, you can add them to your oats, smoothies, baked goods, and pudding or sprinkle them on your salads.
Deviled Eggs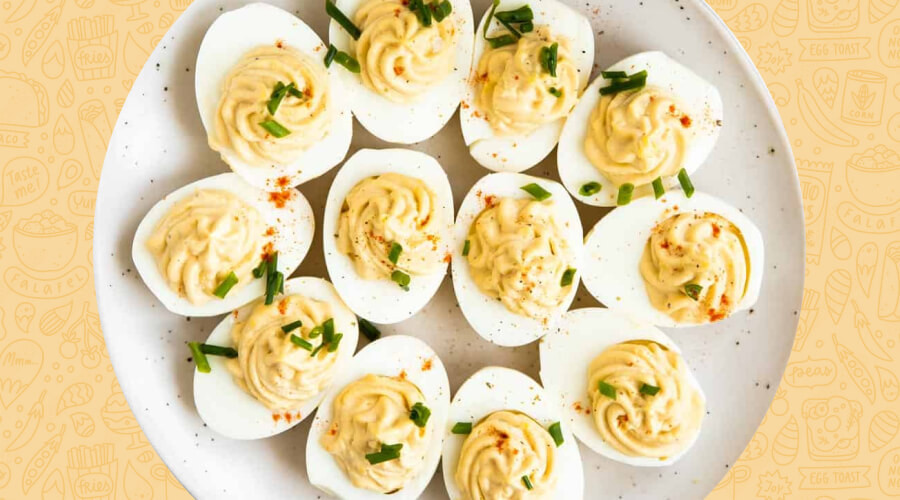 ~0.6 grams of carbs per large egg
Hard-boiled eggs are one of the most nutritious sources of proteins and healthy fats, apart from being packed with minerals and vitamins, such as vitamin A, B vitamins, phosphorus, and selenium. Selenium is an essential mineral that helps regulate thyroid hormones and protects the body's cells from oxidative damage [3].
According to the Heart Foundation of Australia, eating hard-boiled eggs only increases blood cholesterol levels minimally and has a much smaller impact on cholesterol levels compared to foods high in saturated fats and trans-fats [4].
Deviled eggs are simply a spruced-up version of your regular hard-boiled eggs. You can mix the yolks with a little mustard, mayo, and other seasonings like pepper and salt to make your own deviled eggs at home.
Almond Butter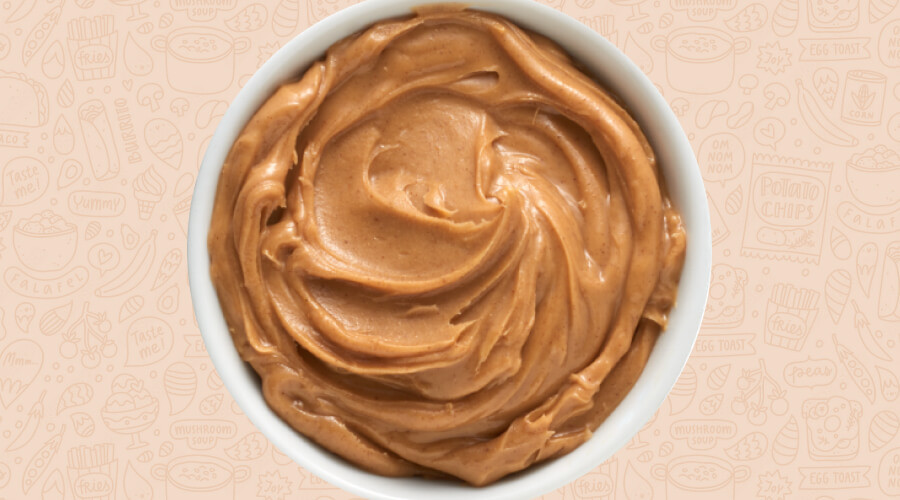 ~3 grams of carbs per tablespoon (~1.3 grams of net carbs), 19 grams of carbs per 100 grams
Almond butter is a nutrient-dense ingredient packed with healthy fats and fibre. On top of that, it's also a decent source of nutrients such as potassium, calcium, and manganese.
Other types of nut butter that are considered keto-friendly include walnut butter and macadamia nut butter. If you're looking for something to tame your sugar cravings, peanut butter can also be part of a low-carb diet, though it's slightly higher in carbs than almond butter. That said, any nut butter should be consumed in moderation.
You can enjoy nut butter as a dip for veggie sticks or add a dollop of it to your favourite cereals, oatmeal, and smoothies. You can also include them in your homemade granola bars.
Pecans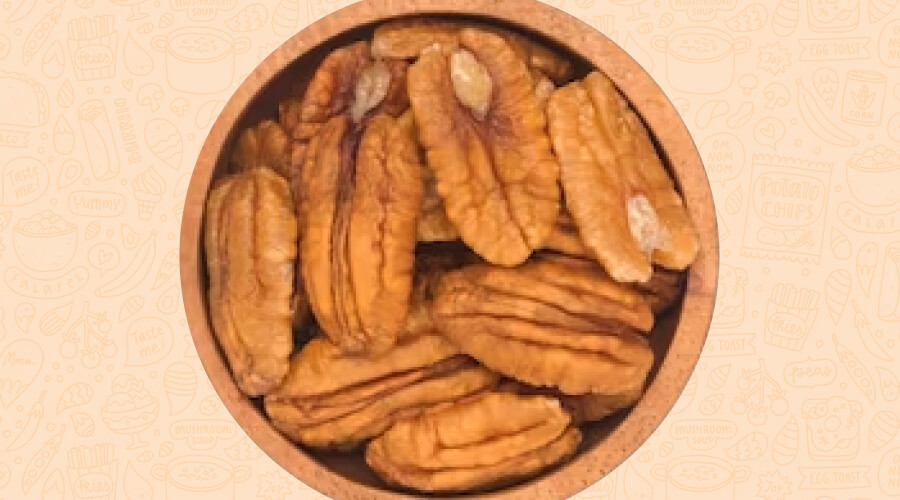 ~14 grams of carbs per 100 grams (~3.6 grams of net carbs)
These keto-friendly nuts contain a generous serving of heart-healthy fats but are low in net carbs since the main bulk of carbs in pecans can be attributed to fibre. They also deliver a wide range of antioxidants, nutrients, and minerals, including vitamin E, B vitamins, vitamin A, potassium, phosphorus, magnesium, calcium, and zinc.
Based on research, consuming pecans in place of foods high in saturated fats may be associated with better blood sugar regulation and a lower risk of heart disease and type 2 diabetes in at-risk populations [5]. Some other research suggests that eating pecans also helps reduce cholesterol levels and promote better heart health [6].
Other keto-friendly nuts include Brazil nuts, Macadamia nuts, and walnuts. Cashew nuts are nutritious but may not be the best choice for a low-carb diet due to their carbohydrate content.
Strawberries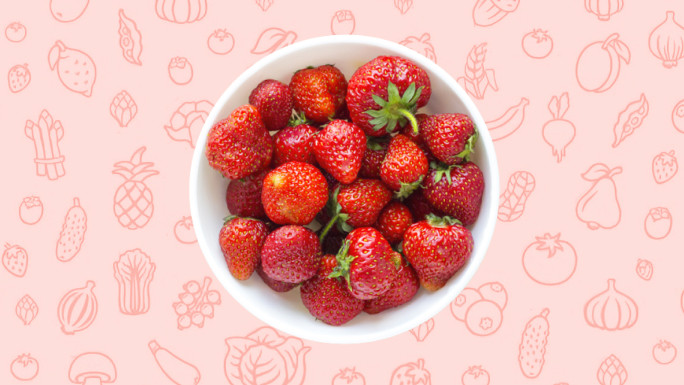 ~8 grams of carbs per 100 grams (~5.7 grams of net carbs)
Strawberries are one of the healthiest low-calorie fruits that make the perfect addition to a low-carb or keto diet. Blueberries and blackberries also make decent choices, though they're slightly higher in carbs than strawberries.
Strawberries have an excellent nutritional profile, delivering a wide range of antioxidants, nutrients, and minerals, including fibre, vitamin C, manganese, folate, and potassium.
Due to their impressive antioxidant properties, research suggests that consuming strawberries may be associated with a lower risk of inflammatory diseases, heart disease, various types of cancers, and diabetes [7].
Cream Cheese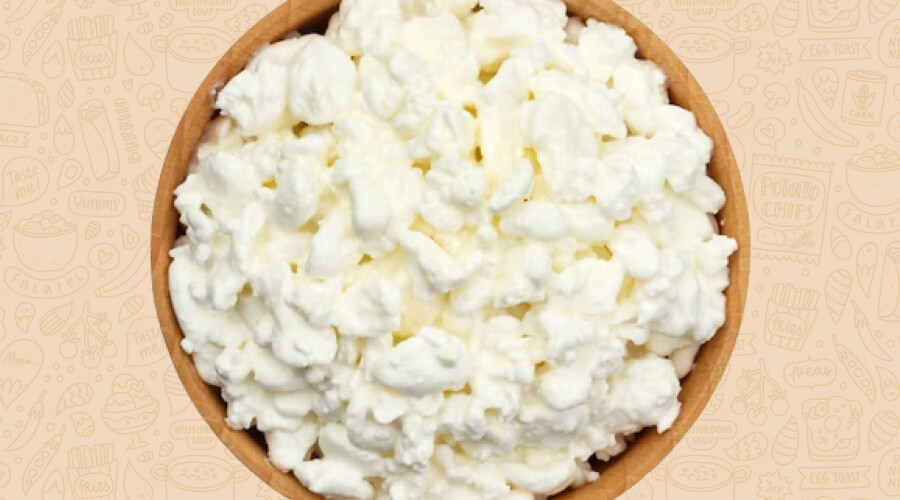 ~4 grams of carbs per 100 grams
You do not have to cut cheese out from a low-carb diet. Thankfully, a variety of cheeses fit the bill if you're on the hunt for low-carb snacks. Cream cheese sits at one of the top spots of the list as a keto-friendly cheese due to its low-carb content. It's also a fantastic source of vitamin A.
There are so many ways to incorporate cream cheese into a snack. You can use it in a keto cheesecake or as a dip for your favourite crackers, crisps, and pretzels.
Other types of cheese that may be part of a low-carb diet include Parmesan cheese, Mozzarella cheese, and cottage cheese, though they're a little higher up on the list in terms of carb content.
Guacamole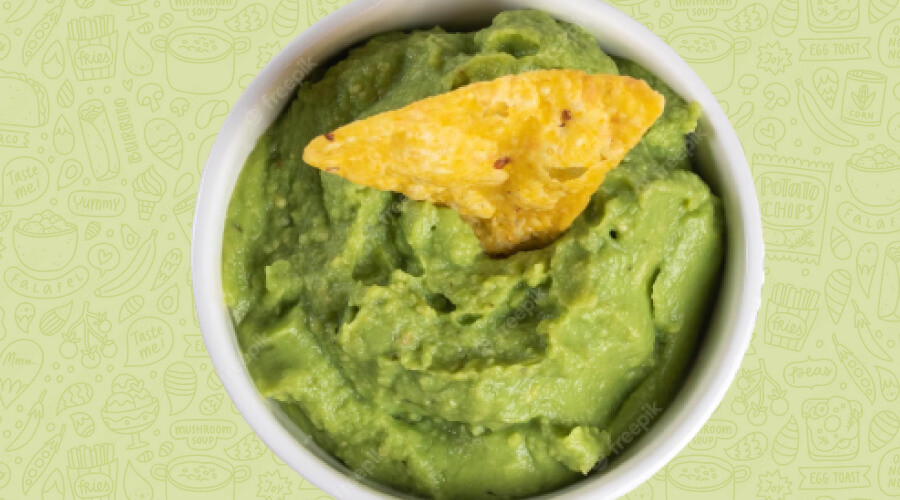 ~10 grams of carbs per 100 grams (~3.3 grams of net carbs)
This avocado-based dip is simple to put together and makes for a convenient and healthy low-carb snack when paired with chips and veggie sticks. Since most of its carb content is derived from fibre, guacamole is naturally low in net carbs.
Avocados are the heart of this dip; these fruits are a great source of healthy fats, fibre, vitamin C, vitamin A, B vitamins, folate, magnesium, and potassium. This makes guacamole a much more nutritious choice for a spread or dip.
Greek Yoghurt
~3.6 grams of carbs per 100 grams
If you're looking for an easy, low-carb, healthy snack, Greek yoghurt definitely checks all the right boxes. This versatile yet highly-nutritious ingredient delivers a range of different minerals and vitamins, including vitamin A, B vitamins, calcium, phosphorus, and potassium.
Research has demonstrated that adding Greek yoghurt to your diet may be linked to various health benefits. Scientists found that consuming Greek yoghurt may help to improve gut health, support muscle building and weight loss, and enhance bone health [8, 9].
Plain Greek yoghurt with no added sugar or flavouring is the best choice for a low-carb diet.
Edamame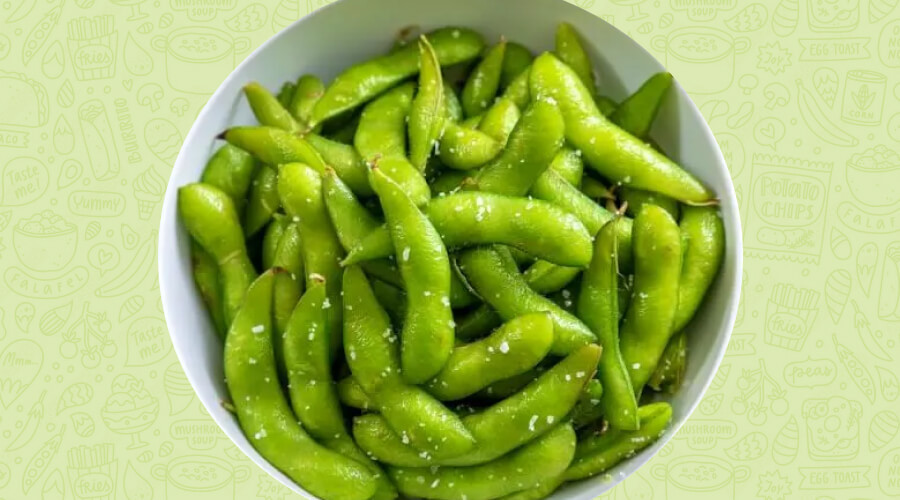 ~10 grams of carbs per 100 grams (~6.7 grams of net carbs)
Edamame is packed with dietary fibre and has a low amount of net carbs. These legumes have a low glycemic index, meaning they're unlikely to lead to spikes in blood sugar levels. Edamame also delivers essential nutrients such as protein, folate, iron, and vitamin K.
On its own, edamame is a blank canvas in terms of flavour. You can add seasonings, such as salt, pepper, garlic, parmesan, or vinegar, to enjoy edamame as a snack.
Turkey roll-ups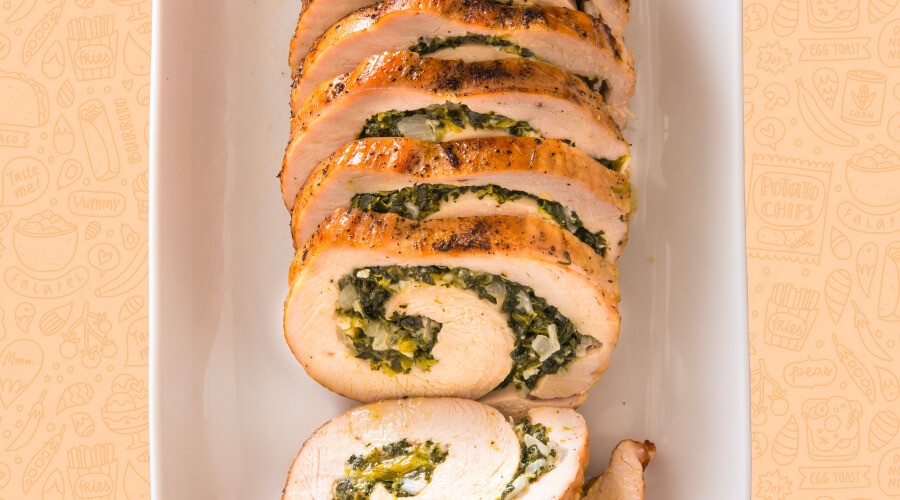 ~8 grams of carbs per piece
Turkey roll-ups are one of the simplest and quickest snacks to put together. To make this snack, you can wrap microgreens, bell pepper, zucchini, cucumber, or any other veggies of your choice with sliced turkey. You can make your own spread using cream cheese and onions or purchase a low-carb spread from the grocery store. The total carb content will vary depending on what stuffings and spread you use.
Turkey slices are extremely low in carbs. Veggies such as microgreens, zucchini, and bell peppers also contain little carbs, the bulk of which is attributed to fibre.
FAQ
Is popcorn a keto snack?
Popcorn can fit into a keto diet but typically isn't the best recommendation for a snack. That's because popcorn is derived from corn, a starchy vegetable that packs a high amount of carbohydrates. If you'd like to include it in a low-carb diet, it's best to consume it in moderation.
Is dark chocolate suitable for a low-carb diet?
Depending on the brand and cacao content, dark chocolate may fit into a keto or low-carb diet. High-quality dark chocolate may be decently lower in carbs compared to other types of sweets and candies. It's still best to be cautious of your intake of dark chocolate, especially if you are on a strict low-carb diet.
What are some examples of low-carb, high-protein snacks?
Hard-boiled eggs, cottage cheese, edamame, Greek yoghurt, and jerky are all examples of snacks that are low in carbs and high in protein.
Is hummus a low-carb snack?
You may be able to fit hummus into a low-carb diet, though its actual carb content will depend on how it's prepared. But, generally, one tablespoon of hummus contains about 2-5 grams of carbs. You may need to closely monitor how much you consume since the star ingredient in hummus is chickpeas, a high-carb legume rich in fibre and starch.
What snacks are low-carb and gluten-free?
Some of the best low-carb and gluten-free snacks include deviled eggs, beef jerky, nut butter, chicken salad, turkey roll-ups, and fresh berries.
Are protein bars a keto-friendly snack?
There are a ton of different brands that offer keto-friendly protein bars. These protein bars are said to provide fuel and energy. They may also help with appetite control and can keep you feeling full for longer. What's important is reviewing the nutritional label to assess how the protein bar fits into your low-carb diet.
What low-carb sweeteners can I use in my low-carb snack recipes?
Some of the best low-carb sweeteners include stevia, sucralose, and erythritol. They can be used to sweeten various foods, including drinks, baked goods, and desserts.
If you're keen on kickstarting a low-carb diet, try to have some low-carb snacks ready to take on the go. Stocking up on these snacks can help you stay within your dietary goals and carb intake limits.
A low-carb diet, in general, can be a flexible alternative to the keto diet, which tends to be more restrictive. You can start by gradually swapping higher-carbs foods and snacks for lower-carb options.
Check out our list of the best low-carb foods to include in your meal preps and a beginner's guide on how to get started with a low-carb diet.