9 Most Popular Products on The WOD Life
in partnership with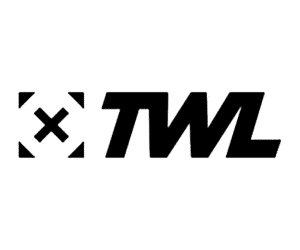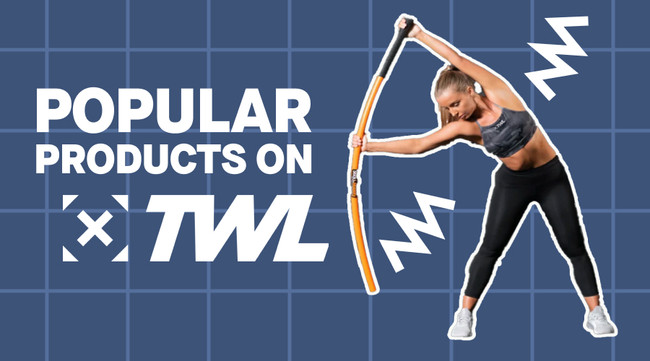 As a high performance trainer and athlete, when it's time to add new equipment to your gym bag, you want to make sure it's the good stuff and only the good stuff.
You don't want cheap and crappy gym apparel, accessories and equipment that'll break on you after two sessions.
You need high quality gear – gear that will last the distance and keep up with your ferocity in the gym.
That's why The Wod Life (TWL) exists and it's the home of training, curating the highest quality shoes, gear, equipment, recovery, nutrition and supplements from the best brands out there.
Even if you're a beginner signing up to the gym – with plenty of high quality products, expert advice and motivation all in one place – whatever level you're at, TWL is the place for you.
So, we thought we'd curate a list of what other athletes and gym-goers in Australia are buying on TWL to help get you started on your journey, or enhance the training routine you're already on. This is based on the actual website traffic of TWL – so real life data people!
1. Griptek Liquid Hand Chalk
Griptek Liquid Chalk is a must-have for every gym bag – and probably why it's one of the best-selling products on TWL. Having your own liquid chalk is a great way to avoid spreading germs through your gym, and it's ideal for gyms where powder chalk is banned.
What's great about Griptek Liquid Chalk is that a little goes a very long way. You'll have a stronger grip on your heavy sets, while keeping your hands nice and dry in the process. Whether you're a functional fitness athlete, strongman athlete, or rock climber, liquid chalk is where it's at.
2. Men & Women NIKE Romaleos Training Shoe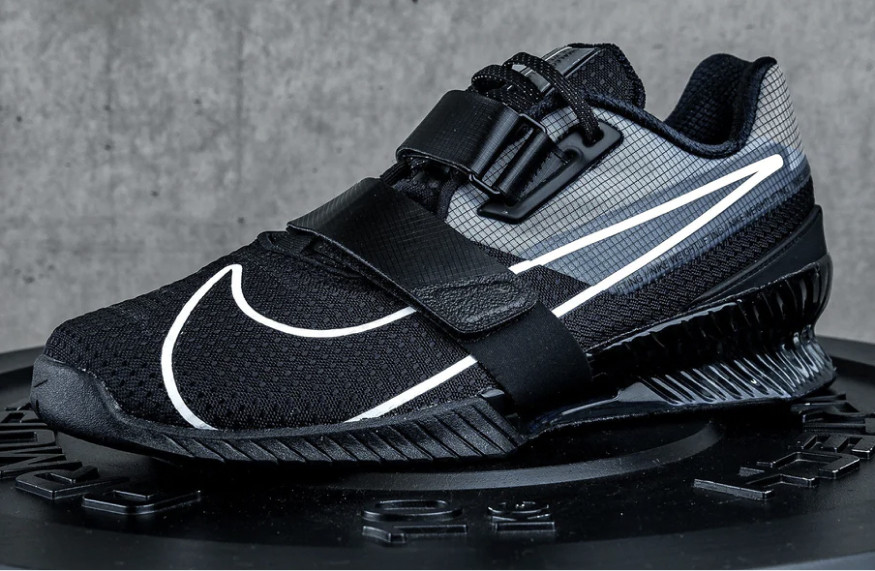 The NIKE Romaleos 4 are the perfect shoe for strength and stability for elite-level training . Featuring a supportive midsole and a wide, flat outsole, they also come with adjustable straps at the midfoot to secure your foot during your most intense workouts.
The Explosive Liftoff Rigid midsole with a heel lift gives you optimal power transfer from the ground to support explosive movements, while the wide feel creates a stable and supporting base for heavy lifts.
3. Barbell Jack (Mini)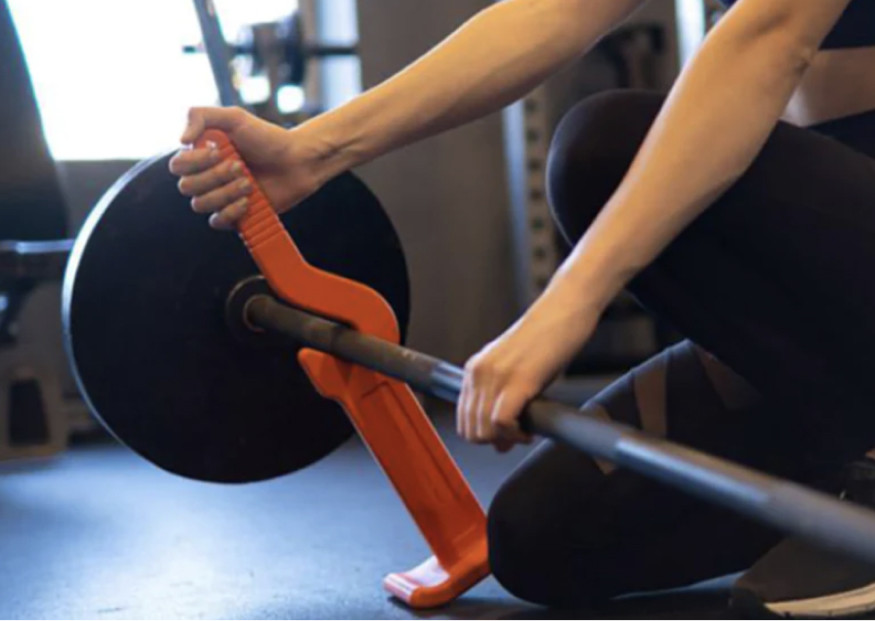 Love your deadlifts, hip thrusts, power lifts, T-Bar row, bent-over rows and so on? You need a barbell jack in your gym bag – like, today. This mini barbell jack allows you to effortlessly change weight plates in seconds, giving you more time to focus on nailing your reps.
The barbell jack is your new best gym mate because it helps reduce the risk of injury too, meaning less chance of muscle strain when changing plates that may impact your performance. And, at just 50cm in height, this bad boy will easily fit into your gym bag. It also holds up to 250kg each side for a plate change. How good!
4. TWL Tech Plate Weight Carrier Vest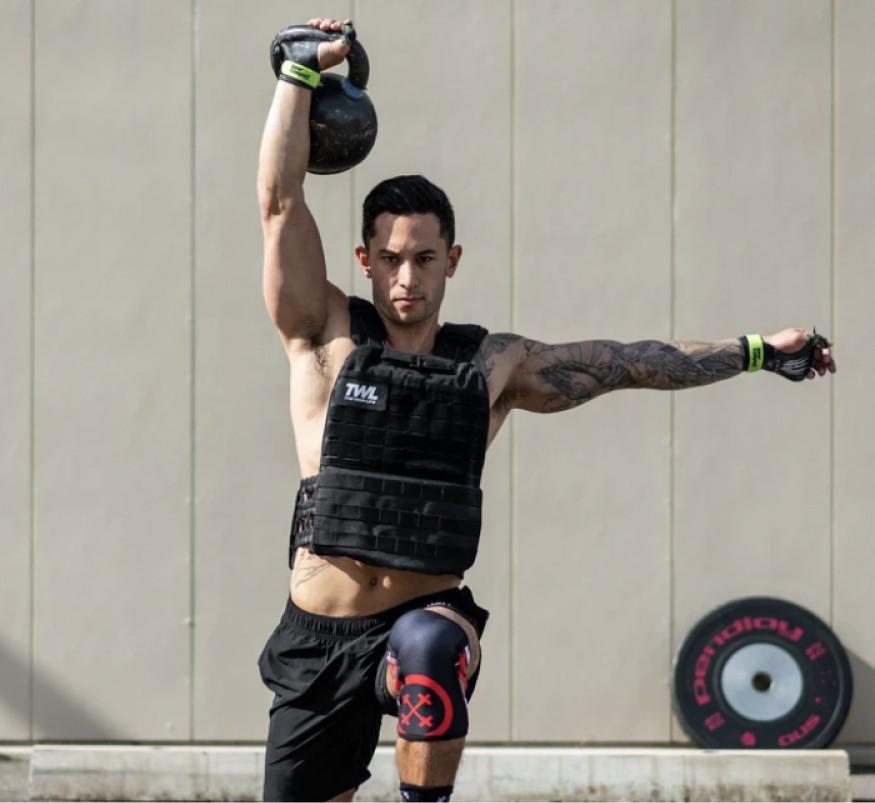 Enjoy the freedom of un-restricted movement during your weighted workout with the TWL Tech Plate Carrier. The TWL Tech Plate Carrier is engineered to be lightweight and sit close to your body for an uninterrupted workout whilst also being durable and safely hold weight plates.
They're a great alternative to weight vests, provided that they fit you properly and distribute the load you're carrying correctly. The TWL Tech Plate Carrier comes in four variants: no plates vest only, light (4.5kg total plates), medium (7.5kg total plates) and heavy (9.5kg total plates).
5. Posture Medic Original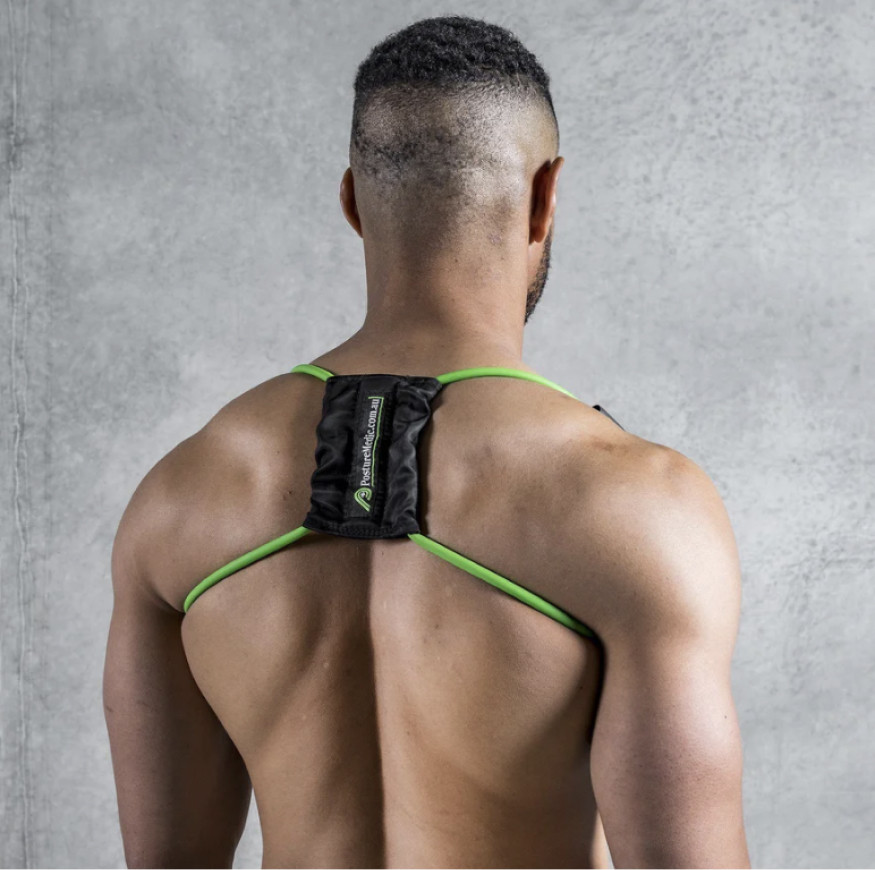 Hands up if you suffer from poor posture. Both my hands are up. That's why I love the Posture Medic (and so do lots of other Aussis, clearly!) Using the Posture Medic for a short and simple 10 minute stretching and strengthening program can improve your range of motion and upper body strength. It can also help you straighten up and stand tall naturally and retrain your body to maintain the ideal position.
Mimicking the Rhomboid and shoulder blade muscles, it's good for a straighter neck and back, open chest, and to keep your shoulders back and down. With no pinching, and high quality ballistic grade nylon that won't rip or fray, it's the perfect item for the rigours of a gym lifestyle.
6. Schiek Weightlifting Belt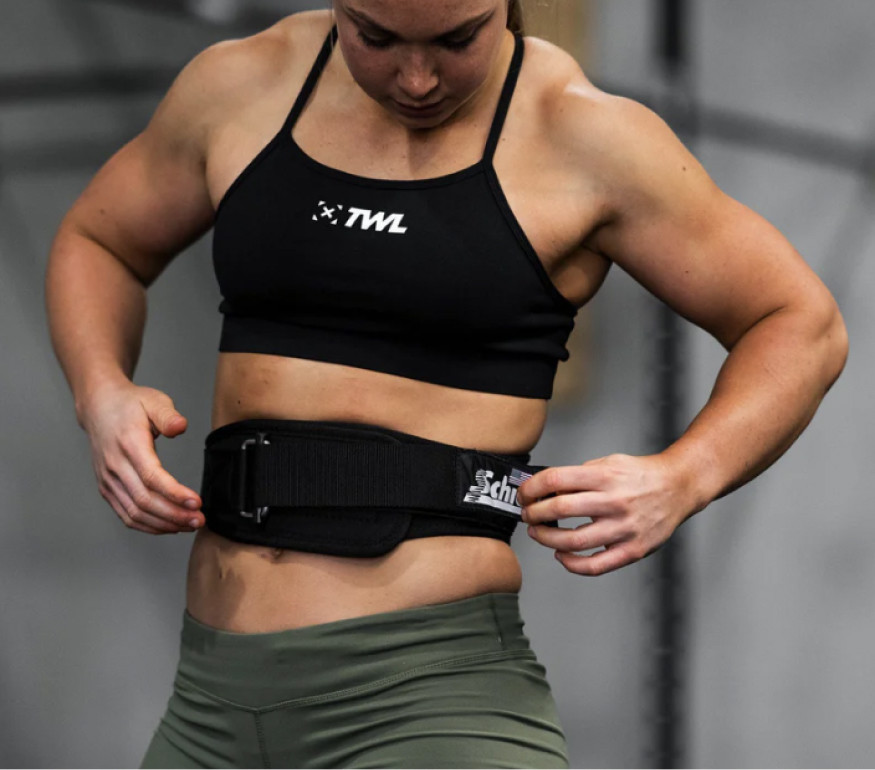 Want to know what product sets the standard in lifting belts? It's hands down the Schiek 2004 Weightlifting Belt. Designed to fit the natural contours of your body with a patented cone-shape to support the downward angle of the lower back and a wide front to offer maximum abdominal support, it's essential for every weightlifter's gym bag.
What's great about the Schiek belt is it's lightweight and less bulky than your standard leather belt, with the Slide N Grip Velcro giving an exact customisable fit. You can also tighten and loosen the belt quickly when resting or moving through heavy lifting and light work compared to a leather buckle belt.
7. Stick Mobility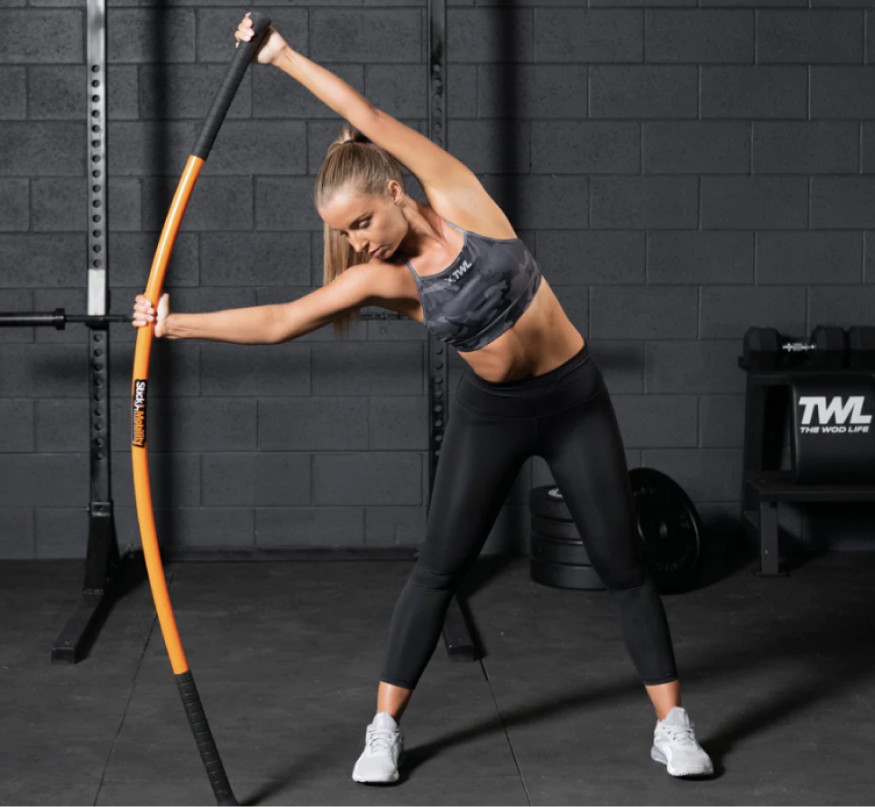 We all need a little more mobility training right (or maybe just me), but that's why the Stick Mobility product is such a handy tool. Stick Mobility can help you increase your fitness, strength, mobility, muscle activation, movement and range of motion.
It can also help you rehabilitate faster from injury. The stick is made to be used in conjunction with exercises or movements that utilise the flexibility and strength of the stick to propel your body into peak fitness. It comes as a single product so you can match it to your needs and current stability level (with two sticks offering added stability).
8. RPM Speed Rope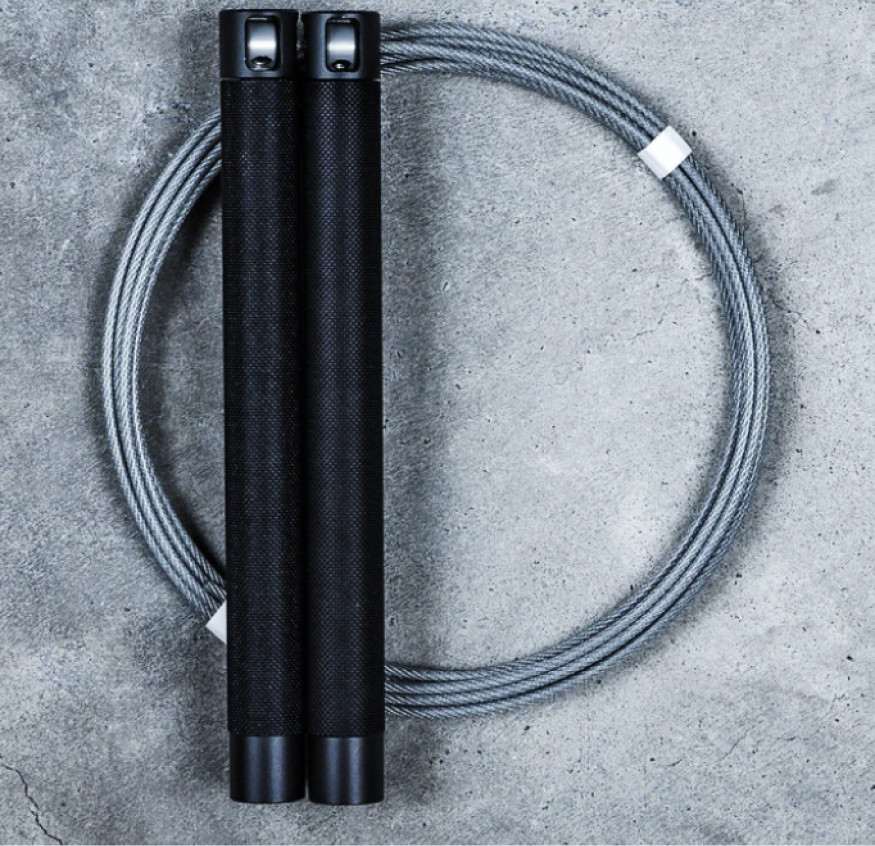 Say hello to the new and improved RPM 4.0 Session speed rope (in basic terms: a skipping rope). What's new? A dual bearing system for a smoother, faster spin and thinner sidewalls for less weight (7g lighter). It also has a reinforced stem, making it the strongest RPM rope to date.
And, with a patented dual axis rotation, allowing your handles to stay on the end of the rope while eliminating torque build up in the cable, this is the only speed rope you need to go the extra mile with your cardio workout. It also comes with a microfiber bag for easy storage and transport.
9. TWL Wall Mounted Foldable Squat Rack
For all those short on space with a home gym, you'll love the TWL wall mounted foldable squat rack. This rack can fold down to less than 70mm in depth, meaning it can fit in the tightest of spaces.
Made from thick 3mm steel and with removable pins, this rack swings left and right to ensure you have more floor space for other movements. The supporting crossbar can also be used as a pull-up bar, making it the ultimate cross-purpose piece of equipment you need in your home gym.
UP YOUR GYM GEAR GAME
Shop the latest and best gym and performance gear from The WOD Life today
SHOP NOW