How Kayne Lawton Uses Macros To Achieve The Ultimate Summer Body
in partnership with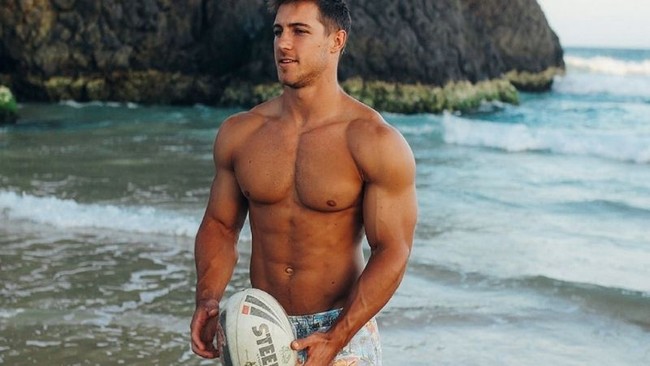 Sometimes, all it takes is a little guidance and motivation to get us up off the couch, which is exactly why former NRL player for the Gold Coast Titans Kayne Lawton, has paired up with popular meal provider Macros, to get us eating healthier and exercising in preparation for summer.
Since retiring from professional NRL, Kayne has dedicated most of his time to his family and his hugely successful training program 'KL Physique' which has seen him train other professional athletes such as Clint Gutherson, Andrew Mccullough, Todd Carney and more.
Kayne's latest training plan 'Booty & Body' was created for his partner Jamie, to help her build up her strength and muscle, while targeting different parts of the body to achieve specific results.
We spoke to Kayne about his highly effective training plans, nutrition guides and partnership with Macros, for tips and tricks on how we can get in shape in time for summer and how a healthy can be a crucial factor in achieving our health and fitness goals.
What made you want to make the transition from pro-athlete to trainer?
"I fell in love with the gym and diet, I became fascinated with how you can sculpt your body and my mission became building the perfect physique."
What can we expect from this partnership with Macros?
"Such a great partnership. I hope that all my clients can see the synergy between my programs, and the meals that MACROS provides. For added convenience and efficiency when it comes to meal prep, they are a healthy and nutritious brand you can really rely on so I think together we are building a bit more awareness on how to lead a healthy lifestyle."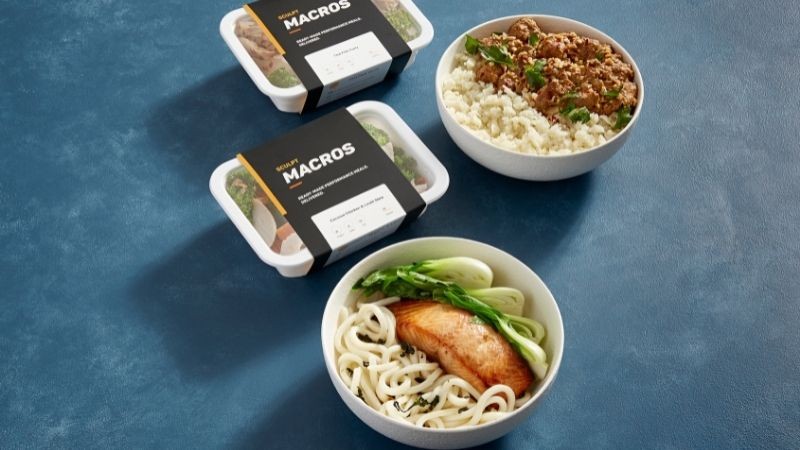 Coming from a pro-athlete background, how does your experience translate for everyday health seekers?
"I have experience from all parts. I started off not a professional, and therefore know what it takes to get there. There are levels of course, but regardless of that, you just need to stay consistent with whatever you are doing in order to progress and see the results."
How important is a healthy diet to someone trying to achieve their physical fitness goals?
"It is massive. Crucial! If you are eating healthy your immune system is going to be strong and you will feel better for it. It is then easier to feel motivated to train and stay consistent; your diet really is the foundation of your physique."
What do you look for in a healthy meal?
"Unprocessed foods with a balance of protein, vitamins and minerals. I personally aim to hit my macros everyday, so depending on where I am at I may look for healthy fats and fibrous/unprocessed carbohydrates to reach that goal. If you're lacking foodie inspiration but want to stay accountable, that's where meal delivery services like MACROS are great. You can get pre-portioned, dietician designed meals delivered fresh to your door, with plans that complement your physical goals."
What do you recommend for people trying to shed those winter kilos?
Stay consistent with your diet and training. Hit your macronutrient target and try to enjoy it while doing so! I am a big fan of low intensity fasted cardio in the mornings when I first wake up; chucking on a podcast and going for a firm paced walk. It works wonders for your mind and body. Lastly, drink plenty of water everyday and aim to be in a calorie deficit.
Can the seasons affect the way we train?
"Depends on your goal. Some people like to eat more and try to build more muscle over the winter, then aim to decrease their calories and increase training intensity leading into summer to shred."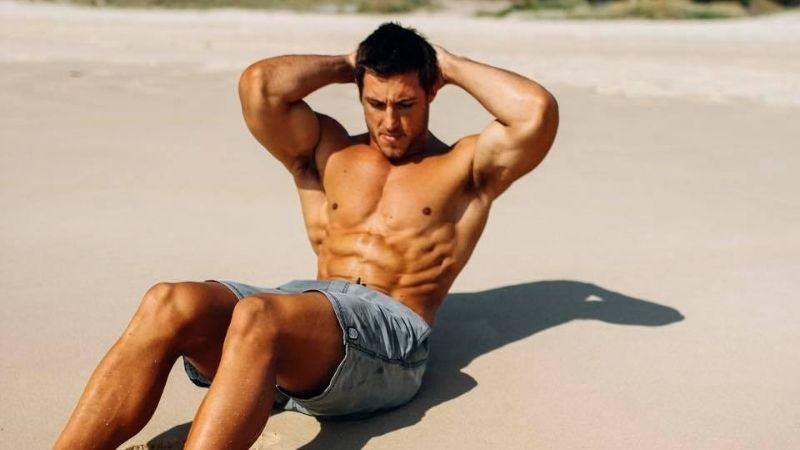 Do you have any helpful tips for people trying to maintain their weight?
"Find a healthy balance with your diet and training, then stay consistent (easier said than done)."
What does the Booty & Body training plan entail?
"This program is gym focused and targeted on building the booty while simultaneously toning your whole body. The plan has 5 sessions where you change up the weight and aim to hit the reps listed. It is a mixture of compound and isolation exercises with specific cardio options for the best results."
Is it suited to people of all fitness levels? If not, do you have a specific program in mind?
"Yes it is! You don't have to do all of the sessions in the week, just do what you feel you can and try to keep the sessions in order. You might be someone who wants to start only doing 2-3 sessions a week, which means the plan will span a fortnight instead."
We've still got a whole lot of winter left, so it's not too late to begin working on your health and fitness journey! To jumpstart those summer body goals, follow the link through to Kayne's fitness website for more information on the 'Booty & Body' fitness plan.
SEE THE MACROS DIFFERENCE
Ready to try MACROS? Take $20.00 off your order for first time customers by using the deal code "First20".
VIEW MENU