If you are currently following a vegan diet, chances are you are aware that it can be a very time-consuming way of living (but that shouldn't stop you from adopting a vegan way of living!). The reality is, however, the prep and cooking of whole foods often takes longer because there are more ingredients involved to make sure you're hitting your daily nutritional needs, while when eating out, there aren't always abundant dining options. That's where meal delivery providers can become somewhat of a lifesaver for vegans out there. Vegan meal delivery services and ready meals not only take away the often-time-consuming nature of living a vegan lifestyle, but it can also help you enjoy a range of pant-based and delicious meals, keeping your tastebuds and your gut healthy and happy.
Mealprep has put together a list of the top 5 Australian vegan meal providers to help you choose the right one for you and your needs. We based our list on the following criteria:
Cost: What's the cost per serving?
Vegan focus: Does the company cater exclusively to vegans, or does it also offer meals for other diets?
Customisation: Can you personalise your order?
Subscription: Do you need a subscription, or can you buy on an as-needed basis?
1. My Muscle Chef
Coming in at number one on the list is Aussie provider My Muscle Chef. With a 4.2 star rating (based on 163 reviews) on mealprep.com.au, MMC is one of Australia's top rated meal delivery services, they have been offering over 50 freshly prepared meals to pick from either for muscle gain, performance, or calorie control. They also have two dietary options (vegan and keto). They also have build-your-own high-protein meal plan, making it easily customisable for vegans.
My Muscle Chef provides two options for purchasing their meals: online or in store, meaning you don't need a subscription to enjoy MMC. However, MMC's vegan options only come in a fixed set pack of 14 meals for $129.95.
If you're in a rush and can't wait for your meals to be delivered, My Muscle Chef meals are available at selected IGA's, FoodWorks, Harris Farms, Romeo's, Drakes and Cornetts stores across Australia. Or, if you wanted to order online, MMC delivers to more than 4,200 postcodes across Australia; also available in over 600 stores.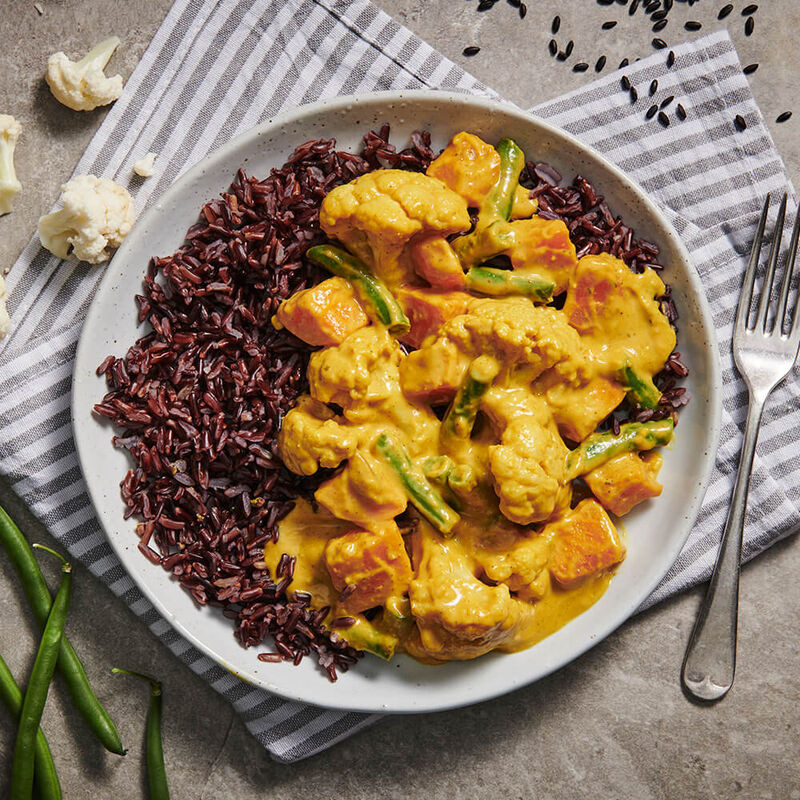 2. Chefgood 
Chefgood comes in at number two of the top vegan meal providers with a 4.6 star rating (based on 71 reviews) on mealprep.com.au. Chefgood creates healthy meals with fresh seasonal produce, working with local farmers and growers in sourcing fresh ingredients. Prices start at $57.50 per week for five meals, but there's no lock in contract so you can pause or cancel anytime. In terms of customisation, there's not much you can add or change, but they do offer 10 vegan meal options per week, with meals changing weekly. They deliver nationally to Melbourne, Sydney, Brisbane, Adelaide and Canberra (including regional areas).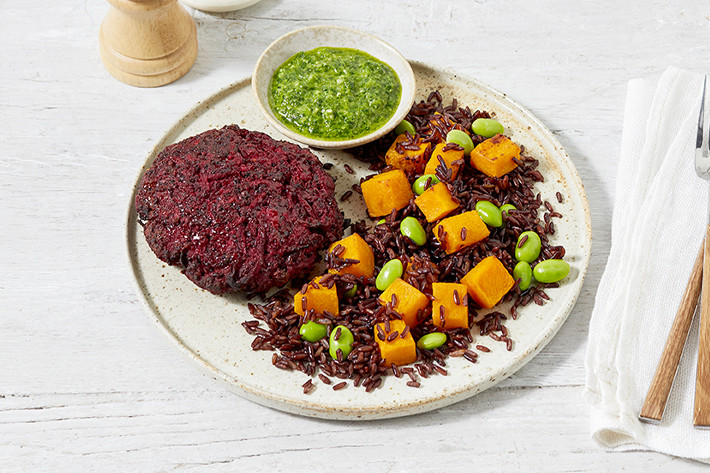 3. Garden of Vegan
Garden of Vegan comes in at number three, and for good reason. It has a 4.6 star rating on mealprep.com.au, and its entire menu is vegan-friendly. Using certified organic, non-GMO and locally sourced ingredients, Garden of Vegan serves delicious, low-carb, nutrient-dense meals designed and prepared by its in-house team of chefs, nutritionists, and health experts.
You can choose a 'Meal Box' and 'Meal Box plus Fruit Box' and customise it depending on the number of meals you want to serve every week. However, the minimum order is $79.00, (or minimum 6 meals). You can choose meals from its seasonal menu each week, to suit your current lifestyle and customise your meal plan/box with ease. They deliver to selected areas across Australia. You don't need a subscription to order from Garden of Vegan.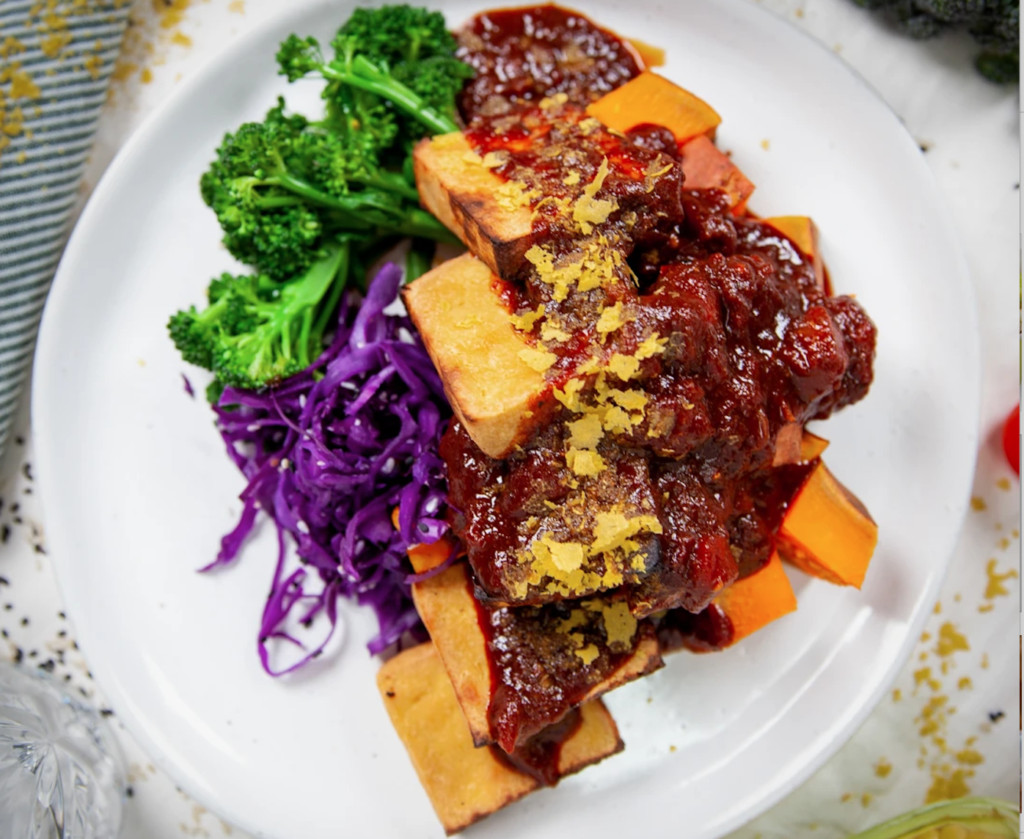 4. My Goodness Organics
My Goodness Organics comes in at number four on the top vegan providers list. While the menu isn't totally vegan, they use completely organic ingredients and comes with plenty of vegan options. My Goodness Organics also offer meals that are gluten free, what free, refined sugar free and dairy free.
It has a 4.9 star rating on mealprep.com.au. It has a minimum order of $90, but you have to order a minimum of a set of 5 dishes (starting at $95) anyway. You can get a set of 5 vegan lunch meals for $95.99 or 5 dinner meals for $100.99. You can also get $30 off your first online order. There is no subscription required.
They deliver to Victoria, specifically Melbourne Metropolitan and a few populated Greater Metro areas, so it's not available Australia-wide just yet.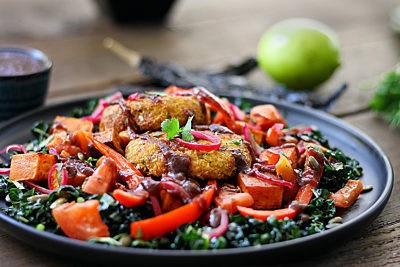 5. HerbiDoor
Founded by Matt Goss in 2018, HerbiDoor delivers delicious vegetarian meals, vegan and plant-based goodness all over the east coast of Australia from the Sunshine Coast to Melbourne (inc Sydney and Canberra). They were awarded the Best of The Gold Coast for meal delivery by Gold Coast Bulletin and are Vegan Australia and NDIS certified. HerbiDoor concentrates primarily on plant-based meals, and has a vegan active menu with no less then 25g protein per serve. There is currently no minimum order amount, however, shipping does decrease the more meals you order. For orders over $150, shipping is free. You an also save money when you subscribe, but it's not mandatory.